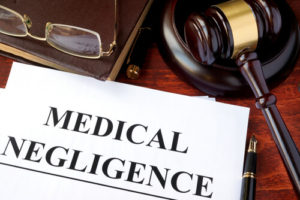 Experiencing a pregnancy involves nine months of expectation, hopes, dreams, and careful planning. Expectant parents do not, and should not, devote their time and resources considering what may go wrong during pregnancy and delivery. Unfortunately, however, medical malpractice leading to a birth injury can bring an abrupt halt to the joy and hope of any pregnancy.
If your family's hopes of a healthy baby were dashed by medical negligence, you and your child have rights. Please call Stern Law, PLLC at (800) 462-5772 today for free.
Cerebral Palsy Birth Injuries Resulting From Medical Malpractice
Understanding what may have gone wrong and resulted in a birth injury is an important step in finding available solutions. Except in very rare instances, it's also important to realize that whatever happened to your child is not your fault. Once you understand the actual cause of your child's injury, it's far easier to assert legal rights with confidence on behalf of your child.
Our firm has experience with the following types of malpractice related to injury during child birth:
Administrative and system errors
Delivery room errors
Diagnosis errors
Breach of disclosure
Breach of standard of care
Emergency room negligence
Equipment failure
Improper medical treatment
Infection errors
Medical errors
Medication errors
Surgical errors
Wrongful birth
Wrongful life
Wrongful death
[videosingle id="29061″ width="95%" height="400″ /]
What Is Medical Malpractice? from The CP Lawyer | Stern Law, PLLC on Vimeo.
If your child sustained birth injuries due to the negligence of a physician or other medical professional, you can and should explore your legal options. Mistakes commonly occur, even when an excellent physician may be involved. Knowing this, most doctors and hospitals are well insured or otherwise able to pay a deserving child injured by their negligent care. Doulas, midwives, nurses and other obstetric specialists are likewise held to standards of care, which they are obligated by law to adhere to.
Please call Stern Law, PLLC today at (800) 462-5772 for a free evaluation of your case. Our law firm has over 30 years of experience helping victims of medical malpractice at birth and their families.