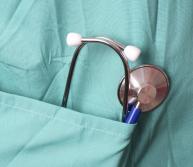 Far too often, our offices hear truly tragic stories of preventable Cerebral Palsy. When a doctor fails to provide adequate care, a wide range of problems can occur. When the mother and child's health is impacted by this medical malpractice, Cerebral Palsy and other significant health problems become possibilities. Unfortunately, many parents believe there is a stigma around the idea of suing their doctor for what they believe was out of anyone's hands. Sadly, this is often not the case and a parent's reluctance simply prevents their child from achieving more, all while a doctor fails to have their mistake recognized.
Make no mistake, not all instances of Cerebral Palsy are preventable. While some attorneys would lead or mislead you to believe there's always a case, we feel differently. Our experience in this field has shown us plenty of instances where genetic abnormalities, inevitable physical conditions, tragic circumstances, and a wide range of other instances can and will lead to a child being diagnosed with CP. However, just as much as there is an exception to the rule, there are far too many instances where CP was in fact caused by medical malpractice.
What Is Medical Malpractice? from The CP Lawyer | Stern Law, PLLC on Vimeo.
This belief that real answers are more important than "goals" or unnecessary litigation is why we feel so strongly about parents requesting a Medical Legal Review. The answers provided by having medical professionals and attorneys who have worked extensively with birth injury cases can be invaluable.
Exploring the possibility of medical malpractice is the right of every parent. The Medical Legal Review process is specifically designed to go through all of the circumstances surrounding the pregnancy, birth, and post-birth care to determine if the best medical care was provided. One outcome of a Medical Legal Review may be that your doctors provided exceptional care and that there was nothing to be done to prevent CP. Yet, in other instances, you may discover significant errors that could've been avoided (and should have been avoided). Parents, in short, deserve to have answers. As a Medical Legal Review is provided free of charge, there's no reason not to learn more.
Where medical malpractice and Cerebral Palsy meet is extremely important. Rather than being an issue of blame shifting, when medical malpractice causes a child's Cerebral Palsy, important Lifetime Benefits are possible. These funds are dedicated to limit the impact CP has on a child. Unlike a car accident or simple lawsuit, where many times recovery is intended for property or minor physical damage, a medical malpractice suit surrounding Cerebral Palsy focuses on improving the future for the child. A lawsuit regarding Cerebral Palsy and negligence is not intended to make someone wealthy, but, instead, open doors for a lifetime of therapy, education, treatment, medical expenses, adaptive equipment, assistive technology… all essential for a child with significant special needs facing decades of costs.
For more information about the Medical Legal Review process, Lifetime Benefits or Cerebral Palsy in general, contact us online or call (800) 462-5772 at your convenience.