Administrative and System Errors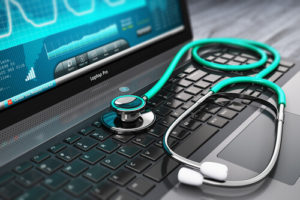 Procedures are in place for a reason. They are in place to protect people seeking medical assistance from purposeful, or inadvertent, errors. When medical professionals fail to comply with established administrative procedures – whether procedural, administrative, safety, security or sanitary in nature – it could cause irreparable harm to mothers and/or their children, up to and including serious injury or death.
There are many things that you, as an expectant parent, may worry about in anticipation of the arrival of your new baby. The fact that a delay in decision-making, paperwork error or failure to implement effective policies may lead to your child's birth injury is probably not one of your foremost concerns. However, facing the devastating reality of managing the consequences of a birth injury may justify a second look at the process that surrounded your pregnancy and the birth of your baby.
For a free evaluation of your birth injury case, please call Stern Law, PLLC at (800) 462-5772 today.
Types of Administrative Errors
A medical professional as well as a facility must have a series of protocols in place to ensure the high level of care owed to its patients. This includes doulas, midwives, nurses, physicians, obstetric specialists, surgeons and other medical staff. However, when there are errors in the administration of the facility, mistakes in the system, or equipment errors, the consequences can be tragic, causing or contributing to the serious birth injuries suffered by your child.
Following are the different types of administrative and system errors that may have caused your child's disabling birth injuries:
Admission and intake – Failure to properly admit patients and/or gather the necessary information may result in an admission error. This can include refusal to admit an individual based on her race, color, religion, or national origin leading to a lack of or less effective treatment and a baby's birth injury.
Administration – This may involve a failure to note specific instructions, failure to properly supply information to the staff, or the failure of medical staff and other medical practitioners to follow the orders of a patient's private attending physician.
Breach of confidentiality – Failure to maintain a patient's information in a confidential manner may constitute a breach of confidentiality. Information provided by a patient to medical personnel in order to obtain proper treatment must be protected and not disclosed except in a prescribed manner in order to render effective care. This confidentiality is part of the relationship of trust between the doctor and patient. Improperly revealing personal information may result in a patient withholding details to prevent disclosure, leading to improper treatment and injury.
Staffing and credentialing – Failure to properly investigate the credentials of employees, including the education, training, licensing, experience, competency, or performance of a staff member, may result in a medical liability claim. This can also include failure to maintain a sufficient level of staffing necessary to ensure quality patient care.
Policies and procedures – Failure to establish and enforce policies and procedures and failure to follow policies and procedures in place may result in a medical liability claim, as can failure to adequately perform clinical tests because the correct process is not in place.
Record-keeping – Failure to keep accurate medical records may result in medical liability.
Safety – Failure to protect patients from harm may result in a medical liability claim.
Security – A patient has the right to receive care in a safe facility without risk of harm from third-party threats. A failure to maintain a secure environment may be cause for a medical malpractice suit if the breach of duty leads to a birth injury.
Refusal of treatment – Refusal to treat seriously injured or ill people on an emergency basis based on their race, color, religion, or national origin, or inability to pay for treatment may be grounds for a medical liability claim.
Unsanitary facility grounds – Failure to maintain the grounds in a reasonable manner may form the basis of a malpractice claim. A facility has the duty to maintain safe and clean grounds in order to keep patients free from harm caused by infections or injury caused by the surrounding environment.
If your child suffered severe birth injury due to an administrative or system error, please call Stern Law, PLLC at (800) 462-5772 today. Our experienced team can review your case for free and provide compassionate guidance in your family's time of need.