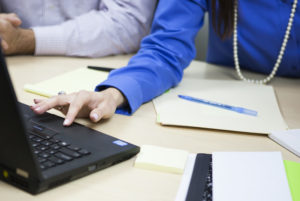 Increasing Cerebral Palsy awareness is about more than just helping children living with this condition. It is also about impacting future generations. CP is a complicated topic because it involves a brain injury at or around the time of birth that can significantly impact a child's abilities in a wide range of ways. Because Cerebral Palsy does not have a simple definition, it is often misunderstood in a variety of ways. Through increased understanding, and awareness, the public's attention can be drawn to very simple and basic ways in which the lives of thousands can be aided through improvements in existing programs, support networks, and more.
Our organization believes the most effective way to break down barriers and eliminate stigmas is through education and exposure to information on the topic. Because CP can involve different symptoms that are unique to each individual, Cerebral Palsy is not always a widely understood condition; the diverse way in which CP presents itself in each person makes it challenging to fully understand, even for those who are eager to be advocates or supporters of individuals with special needs. Through increased Cerebral Palsy awareness, expanded public support for resources such as assistance programs, charities, school funding, and more can be possible. A better world becomes possible when that happens – but there is definitely work to be done!
First and foremost, we believe that improved Cerebral Palsy awareness can be achieved through access to easy-to-understand information on the condition. Our sister site, CerebralPalsy.org, is focused solely on providing details on CP that will help unravel biases and can impact the lives of families just like yours in significant ways. With access to this information, we believe stigmas can be broken down and that, except for an unfortunate injury that occurred at or around their birth, individuals with Cerebral Palsy are not different from anyone else.
Unfortunately, one other area that requires increased awareness surrounding Cerebral Palsy is what causes it. Far too many families are led to believe that CP is a condition that is inevitable or 'meant to be.' While those claims could be well intended by supportive friends and family, they can also create an opportunity for medical professionals to avoid responsibility for medical errors committed during the pregnancy and/or birth process. However, Cerebral Palsy can be preventable. Where a child may otherwise have been born without challenges or a major trauma, mistakes made by medical professionals can be the cause of the birth injury requiring a lifetime of care. Increased awareness around preventable CP is important because it can provide critical answers to parents on why this happened to their child, how they can take action, and perhaps most important, what options may be available for their child's care, including the possibility of Lifetime Benefits.
Because there is not always a push to do what is right, we believe the best way to improve services and programs for children with CP is to increase Cerebral Palsy awareness. Beyond breaking down stigmas surrounding the special needs community and creating a brighter future for the children, increased awareness about the condition, its origins, and what it means for each unique person can only help create a more welcoming world.
For more information on the assistance we have to help children with Cerebral Palsy and their families, please fill out our contact form or call us at (800) 462-5772. Kits, eBooks, guides, resource information, and more are available to help the families of those affected by CP and to increase Cerebral Palsy awareness in your family and beyond. All of this assistance comes at no cost so please do not hesitate to contact us at your convenience.