Birth Injury Due To Equipment Errors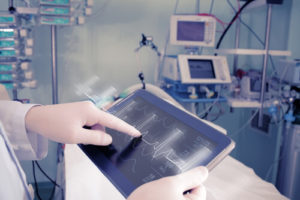 In addition to administrative and system errors, there may also be negligence on the part of the facility that did not exercise reasonable care in maintaining equipment and service agreements with respect to equipment used on, and for the benefit of the patients. Unfortunately, this can sometimes lead to unnecessary harm or injury to either a mother and/or child.
If you have a child who suffered a birth injury as a result of an equipment error, you should consider all of your legal options. When you have done all that you can possibly do to ensure the health and wellness of your child, you deserve better from those who are supposed to keep you and your child safe.
Please call Stern Law, PLLC at (800) 462-5772 today for a free evaluation of your claim. Our law firm is pleased to help families in need understand and protect their rights.
How Do I Know If a Facility Properly Maintains Equipment?
Health care facilities should obtain Joint Commission International (JCI, formerly known as JACHO – Joint Commission on Accreditation of Health Care Organizations) certification, whereby they create, maintain, and certify equipment safety, ground safety, and security within industry standards. This helps to insure against the spread of infections, equipment malfunction, and injury. A failure to adhere to these standards may have resulted in the traumatic harm to your child.
Types of Equipment Errors
Examples of a breach of duty related to equipment include:
Failure to properly maintain equipment;
Failure to certify equipment safety;
Failure to inspect medical tools and equipment to ensure their safety;
Failure to establish, maintain, or follow safety standards;
Failure to establish, maintain, or follow security standards.
Many families find themselves in the awful position of trying to discover how their child suffered a debilitating birth injury due to something as mundane as an administrative error. Stern Law, PLLC is here to help you navigate an overwhelming legal system and steer you away from counter-productive and unnecessary red tape that arises when medical professionals attempt to avoid litigation.
The bottom line is, we know firsthand how system errors can alter the quality of your child's future. It is important to realize that you have rights when facing otherwise preventable injuries caused by negligent medical professionals.
Medical negligence should never be tolerated, and that is why Stern Law, PLLC focuses on educating the public about the severity of the issue and working towards preventing these problems moving forward. Give us a call today at (800) 462-5772 for assistance. Stern Law, PLLC is available 24 hours a day, 7 days a week to answer all of your questions, absolutely free.