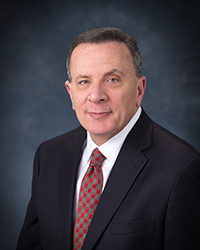 Attorney Ken Stern created Stern Law, PLLC to provide families with the resources and focused medical and legal attention they need when coping with the dramatic upheaval that a birth injury caused their child. In his office, Ken has surrounded himself with the pictures and images of the remarkable children he has helped to obtain resources necessary to address their special needs. He has succeeded in court with numerous jury verdicts that have brought justice to wronged individuals and families.
As important as the courtroom victories, Ken was able to negotiate multi-million dollar settlements for other individuals who experienced severe harm through the actions of those who were negligent and breached their duties and obligations, getting the injured parties the help that they needed without having to endure the strain and uncertainty of a trial. Of course, every case is different and past successes cannot guarantee a recovery in all cases.
Ken Stern is also a father who empathizes with the heartbreak of watching a child attempting to overcome the hardships of a birth injury. A caring and compassionate advocate, he is committed to providing parents with the resources they deserve to meet the unique challenges of a child with physical or mental impairments and to holding the wrongdoers fully accountable.
You can also read what other attorneys say about Ken Stern as a legal professional.
For a free review of your case, please call (800) 462-5772 to speak with Ken Stern or another member of Stern Law, PLLC.