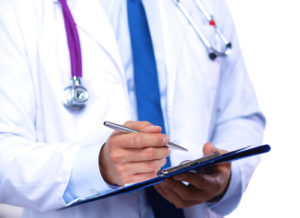 The doctor-patient relationship is one that requires a great deal of discretion and trust; medical practitioners are required by law to keep certain medical information private. If a physician violates the trust placed in him by a patient by disclosing confidential information, failing to obtain a patient's informed consent, or neglecting to properly disclose treatment options, risks and alternatives, there may be legal recourse.
For a free review of your medical malpractice claim, please contact Stern Law, PLLC by calling (800) 462-5772 today.
What is a disclosure breach?
Medical practitioners must present patients with available, pertinent, and relevant information in order for the patient to be properly informed before consenting to treatment. As a mother, you have the right to be armed with all of the facts necessary to make decisions that are best for you and your baby.
In the context of a birth injury case, a disclosure breach occurs if a mother agrees to a course of treatment or action without the doctor or other medical professional informing her in a way that allows her to make fully informed choices in her case. If this has happened to you and you suspect that it led to your child's birth injuries, there are certain elements that you will need to prove.
What does breach of disclosure involve?
Overall, a disclosure breach may involve any number of the following scenarios:
Breach of the duty to obtain informed consent – Failure to obtain informed consent (unless in an extreme emergency) occurs when the patient affirmatively consented but did not receive all relevant information;
Breach of the duty to inform the patient of the necessary treatment – Failure to disclose the required treatment means the patient did not receive critical information;
Breach of the duty to inform the patient of an alternative treatment Option – Failure to disclose information about an alternative treatment that may have avoided the birth injury to the child is considered a breach;
Breach of the duty to inform the patient of the risk of the treatment – Failure to disclose treatment risk, failure to disclose alternative treatment risks, or failure to disclose risk of refusing treatment is considered a breach;
Breach of the duty to maintain patient confidentiality – Failure to maintain patient privacy may result in harm to the patient because of information being disseminated and the patient's fear to share further information due to fear of further unwarranted disclosures.
Various states treat the issue of disclosure breach and informed consent in different ways. Some states hold the physician to the standard of care set by the custom in the medical field –known as "the physician rule." Other states have ruled that this subject involves such important issues that it is separate from the negligence standard used in medical malpractice cases. Instead, the standard in these states is based on what decision a typical patient would have made had she or he been given the information – known as "the patient rule."
If your baby suffered a terrible birth injury and you do not understand why the doctors and medical professionals failed to disclose all of the relevant information about treatments and alternatives that would have changed the decisions you made on behalf of your child, Stern Law, PLLC can help. To learn more about your legal options, please call (800) 462-5772 today to speak with an experienced medical malpractice attorney.