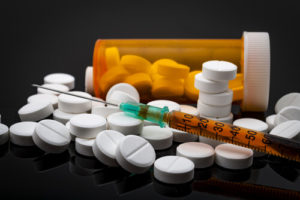 One of the most common causes of birth injury in infants is medication error. Through the development of modern medicine, there have been many new drugs introduced into pregnancy and the delivery process. These medications are supposed to benefit you and your baby, but if they are prescribed or administered improperly, the consequences can be catastrophic. Some of these drugs may also be administered shortly after delivery of your baby and may have similar cataclysmic results.
There are many times that drugs become a very important and sometimes life-saving part of your pregnancy and delivery. However, misadministration of medication can harm you and your baby. For a free assessment of your claim, please call Stern Law, PLLC at (800) 462-5772 today.
What are the most common types of medication errors and their related impacts?
Pregnancy is one of the most profound and life-altering events that anyone can experience. There are so many challenges to ensure the healthy birth of your baby. Unfortunately, this also means that there are so many times when human negligence can permanently change your and your baby's life. Some of the more common types of medication errors include:
Prescribing a medication that is not the right one for the condition or symptom
Prescribing a medication in the wrong dose, leading to an overdose or incomplete dosing and ineffective treatment
Prescribing a drug intended for one patient to another
Prescribing a drug that is harmful to the baby
Prescribing a drug combination that is harmful to the baby, which may occur if the doctor does not take into account medications that the mother already is taking
Pharmaceutical error in filling the medication, either providing the wrong medication or dose or mislabeling the medication
Failing to monitor the consequences of administering anesthesia during the delivery process, leading to fetal distress
Although the range of impacts from the prescription or administration of the wrong medication is incredibly varied, there are some results that are more common than others. These include:
Brain injury in the baby – This involves abnormal development that can lead to a lifetime of impairment.
Underweight or underdeveloped baby – Some medications that limit or restrict oxygen and nutrient transference to the fetus, leading to low birth weight or incomplete organ development.
Suppressed breathing – Medications administered to control pain or anesthetize the patient during the delivery process can lead to a slowing or cessation of the baby's breathing.
Physical injury to the baby – This can be caused by extended or powerful labor, or preterm labor.
If you were prescribed medication that damaged your health or resulted in severe harm to your baby, you have rights. Our birth injury law firm is happy to provide support and conduct a free review of your case. Call Stern Law, PLLC at (800) 462-5772 today.