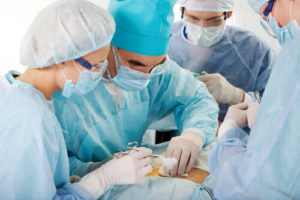 Sometimes, children are unknowingly born with debilitating birth defects and injuries. There are times when medical professionals fail to realize that there was a very serious and life threatening issue at hand.
If you are currently struggling to care for a child who was unknowingly born with serious injuries or a crippling disease, realize that you are not alone and also, that there is hope. Stern Law, PLLC will provide you with the tools necessary to become empowered with knowledge to help you take back control and fight for your child's rights. Please call (800) 462-5772 to speak with an experienced lawyer for free.
What Is a Wrongful Life Lawsuit?
Wrongful life is when a medical practitioner is sued for failing to properly prevent a child from being born, for instance, as a result of an invitro fertilization procedure, pregnancy termination or sterilization procedure gone wrong. In general, wrongful life lawsuits are usually pursued if a child suffers from a genetic or congenitally-based illness, including spina bifida, cystic fibrosis, and other serious ailments and conditions.
Most of the time, these injuries can be detected by ultrasound, blood test, and amniocentesis, warranting a medical professional to inform the parents immediately as to the status of their child's health and wellbeing. Armed with these facts, the parents are then able to determine whether they will to continue on with the pregnancy or ultimately terminate it.
As difficult as it sounds, and as controversial as it may be to some, there are legal options that some people can pursue to compensate them when a child suffers from a severe medical condition that did not become apparent until he or she was born. Specifically, some states allow a child, through his or her representative or guardian, to file a wrongful life lawsuit as a result of being born with a serious condition or disability.
Common Wrongful Life Claims
Typically, most wrongful life claims involve a lawsuit brought against a medical professional (such as a midwife, obstetrician, radiologist or genetics counselor) who failed to do one or more of the following:
Diagnose a child's injury or condition
Report the condition or injury to other health care specialists
Apprise the parents that their child was suffering from said condition or injury
Understandably, wrongful life lawsuits are a highly debated area of the law, with many who have varying opinions on the subject. Some states allow parents to pursue damages in wrongful life cases. However, the majority of courts reject these claims due to public policy and morality-based considerations. Essentially, they believe that a child's life, despite his or her disabilities, is better than no life at all.
If your state does not permit wrongful life claims, our firm can also advise you whether or not you have a viable wrongful birth claim.
Please call Stern Law, PLLC today at (800) 462-5772 for a free evaluation of your case. Our law firm has over 30 years of experience helping families reeling from the effects of medical negligence.