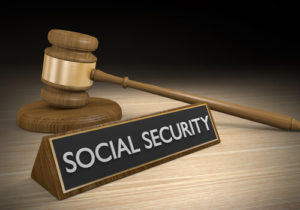 Social Security is a program that is guaranteed to most Americans, but often, people have a hard time securing support through the system when in need. An attorney experienced in Social Security concerns can help guide a client's application for benefits and advise him or her about the criteria they must meet for the application to be approved.
Social Security lawyers assist families in understanding terms and conditions, as well as mitigating dispute resolution. For more information please call Stern Law, PLLC at (800) 462-5772 for free.
About Social Security law
Social Security law is based on the premise that all able-bodied, working adults support their future welfare by contributing a portion of earned wages to Social Security. Social Security benefits help to secure a future income if the individual should become temporarily or permanently disabled, unemployed, or beyond working age.
The Social Security benefits program includes:
Medical assistance
Medicaid
Medicare
Social Security Disability
Social Security Disability Insurance
Social Security Income
Supplemental Security Income
Retirement
Survivor's benefits
Temporary assistance for needy families
Unemployment
The Social Security Act also recognizes that some individuals are subjected to undue and debilitating hardships and may require a level of assistance above that which they have paid into the system. Benefits provided by the Social Security Administration can be extremely beneficial to an individual with an impairment or disability resulting from a birth injury.
Depending on the level of impairment, the child can require medical treatments, surgeries, medications, therapies, and more. They are likely to require adaptive equipment or assistive technologies. Some require minimal assistance with daily activities while others need total care.
Social Security benefits for disabled children
An impairment or disability resulting from a birth injury is considered a recognized financial burden to a family's financial situation. Depending upon a family's unique circumstances, there likely are government and community benefit programs that can assist.
Social Security lawyers can help a family navigate through the often confusing array of applications, deadlines, and benefit specifics. They can put the family in touch with the resources that the family needs and the child suffering from a birth injury deserves.
Some ways in which a lawyer concentrating in Social Security law can assist include:
Evaluation of eligibility
Application process assistance
Deciphering benefit determinations
Accommodating change in eligibility status
Disputing benefit disbursements
Overpayment recovery
Combating benefit reduction
Assistance with terminated benefit recovery
Representation at administrative hearings
Dispute resolution
Benefit coordination
To qualify for Social Security, the application process evaluates income levels, family resources, medical conditions, and functionality of the child. Once a person applies for benefits it can take three to five months for the agency to determine whether the child will qualify. If the child qualifies for benefits, he may be required to undergo benefit evaluations on a periodic basis to maintain continuing benefit status.
If a child does not qualify, families are able to apply for reconsideration, particularly if they have a change in circumstances. Once a child on Social Security Disability turns 18-years-old, benefits are terminated. At the age of 18, they can then apply for Social Security Disability Insurance (SSDI) as an adult under slightly different criteria.
It is important that families realize the terms and conditions under which they qualify, especially if other community resources may conflict with the eligibility requirements. A lawyer concentrating in social security can assist with these interpretations.
For more information about Social Security law and questions about your child's eligibility, please call Stern Law, PLLC at (800) 462-5772 today.