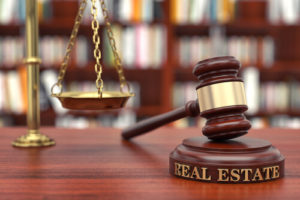 Attorneys concentrating in real estate law assist clients in matters of real estate transaction, from renting an apartment to buying a house or leasing commercial space. An attorney can protect clients and represent their interests in the event their housing rights are violated.
Real estate attorneys with experience in protecting the rights of individuals with special needs help to ensure accessible, adequate and affordable housing rights. For more information, please call Stern Law, PLLC toll-free at (800) 462-5772.
About real estate law
The law has advanced considerably over the last four decades to accommodate housing opportunities of those with special needs. The goal is to provide accessible, safe, secure, appropriate, and affordable housing that allows the individual to live as independently as possible. In order to accomplish all of these goals, it is imperative to have housing strategically placed within communities supportive of those with special needs.
Main objectives for special needs housing options include:
Safe neighborhoods that foster independent travel
Close proximity to shopping, health care facilities, schools, workplace, leisure activities and transportation option
Ability to maneuver and function within the building's construction
Access to accessible public transportation
Ability to afford
Adequate housing options to meet the current and anticipated demands
Education on the rights of those with special needs and enforcement when appropriate
Based on individual needs, housing preferences may include assisted living, group homes, care services, or modified housing. Often those with special needs live on fixed incomes. In today's tough economic times, those with special needs are vulnerable to homelessness. When circumstances change, and as individuals with special needs age, it is helpful to understand the laws, options, and assistance that may be available to meet their needs.
Real estate lawyers typically assist individuals with housing related needs. This usually includes document review of real estate sale and purchase, rental agreements, property transfers, or homeowner association agreements. They are concerned with the rights, liabilities, responsibilities, and terms and conditions clients have to the property they own or may purchase, rent or lease. At times, the real estate lawyers will mediate or litigate landlord and tenant disputes.
Real estate attorneys for individuals with special needs
A real estate lawyer concentrating in special needs often is aware of the civil rights, fair housing regulations, and disability guidelines that protect the rights of those with injury, impairment or disability to have access to fair housing opportunities.
The Fair Housing Act of 1968 establishes design and construction guidelines such as:
The right to accessible entrance ways, entrance routes, doors and hallways, and public and common areas.
The benefit of wide hallways and doorways to accommodate wheelchairs, particularly in new construction.
The right to switches, controls, and bathroom grab bar supports to accommodate those with special needs.
The responsibility of the landlord or property manager to provide reasonable accommodations in policies, practices, rules, and services provided to all tenants, including those with special needs.
The ability for tenants with special needs to make reasonable modifications to the dwellings that accommodate impairment or disability at the tenant's own expense as long as they return property to original state upon leaving.
Real estate lawyers work with government agencies and community leaders to provide housing options for those with special needs. They counsel clients on their rights and options. They connect clients with community resources, funding opportunities, tax advantages, and government benefits. Some of the key organizations they work alongside are:
American National Standards Institute
Center for Universal Design
Consumer Products Safety Commission
Federal Housing Administration Programs
Internal Revenue Service
National Council on Disability
National Council on Independent Living Center
National Institute of Disability and Rehabilitation Research – U.S. Dept. of Education
National Institutes of Health Office of Research Facilities – Universal Design & Accessibility for People with Disabilities
National Resource Center on Supportive Housing and Home Modification
Rehabilitation Engineering and Research Center on Universal Design
U.S. Housing and Urban Development Programs
Real estate lawyers with special needs knowledge and contacts can more easily connect their clients with a myriad of resources to meet their circumstances. With an aging population and increasing numbers of those with impairment or disability, government agencies have been formulating ways in which to construct and modify existing facilities to meet the housing needs of this market.
For complimentary information on real estate law and special needs rights, please call Stern Law, PLLC today: (800) 462-5772.