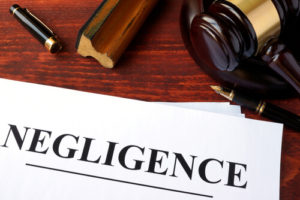 The concept of negligence is an important one in law because if a person or entity breaches the medical standards of care resulting in the harm to another, compensatory damages to the aggrieved party may be in order. Proving that negligence can be a challenge, though. That's where a skilled and experienced medical malpractice attorney can be of benefit.
About negligence law – medical malpractice and birth injury
Parents of a child recently diagnosed with a birth injury become concerned with what caused the child's impairment or disability. There are a few types of concentrated areas of legal services, namely medical malpractice and birth injury, specifically dedicated to assisting parents in learning more about the circumstances surrounding the cause of the child's birth injury, and discovering whether harm could have been avoided.
Although cause may not be determined in all cases, from a legal perspective it can be beneficial for the family of a child with a birth injury to seek a Medical Legal Review of the circumstances surrounding the cause of the child's condition. As a parent struggling to come to terms with the complete upheaval of your life because of the terrible discovery of an impairment or disability resulting from a birth injury, you likely are desperate for the knowledge of what caused the harm to your child. If it can be determined that the cause of a child's condition was a preventable act or omission, the child may be entitled to compensation for his or her injury through the litigation process.
What is negligence in a birth injury case?
In particular, medical malpractice and birth injury attorneys are looking for evidence of:
Disclosure breach – A disclosure breach occurs if the patient agrees to a decision without being informed of all available relevant information. A disclosure breach may include failure to obtain informed consent, disclose treatment, disclose risk, disclose alternative treatment, or maintain privacy.
Diagnosis error – Diagnosis errors account for some of the medical malpractice arena's largest awards, or judgments. Diagnosis error may include failure to diagnose (by not conducting tests, not diagnosing pregnancy, or fail to properly diagnose a complicated pregnancy), harmful delay in diagnosis (avoidable or denial or tests or referral), and misdiagnosis (misinterpretation of tests and monitor reads or failure to properly calculate gestational age).
Improper treatment – Mistakes that are made during a medical procedure often will fall into the improper treatment category, especially if the errors occurred during commonly performed procedures. Errors must cause harm and it must be shown that the harm was a result of breach of duty. Mistakes during very difficult circumstances may not qualify, as the procedure may be accepted under certain extenuating circumstances. Improper treatment may also include failure to assess or properly respond, and delayed or denied treatment in various situations.
Medication, prescription or pharmacy error – Pharmacy errors relate to mistakes made by pharmacy staff, including pharmacists. They can include dispensing medicine in incorrect doses, mislabeling prescriptions, and providing the wrong medication altogether. Pharmacists may also err when accounting for potential drug interactions and allergies.
Birth injury – Birth injury negligence or malpractice occurs when an infant suffers harm, impairment, or injury around the time of delivery due to physician or hospital error. The error can be intentional or accidental. Many birth injuries cause damage and result in long-lasting or permanent impairment, disability, or even death.
Wrongful birth – In certain states, wrongful birth involves circumstances where parents can pursue litigation against a practitioner due to financial and emotional distress associated with giving birth to a child with disability after a sterilization procedure was not properly performed. This also is the case if a pregnancy was not properly terminated when a recognizable condition, such as Down's syndrome, was discovered during pregnancy. In other situations, the couple was not properly informed of their risk of having a child with a disability given their particular circumstances, or genetic factors increasing the likelihood that their child would be impacted by parental genetics. In these instances, it must be proven that the parents would have terminated the pregnancy in timely fashion if informed of the circumstances.
System failure – Complaints filed against medical facilities or hospitals may fall under the category of system failures or administrative errors. In these situations, an employee of the facility committed a negligent act and the complaint maintains that the facility is liable for the actions of its employee. In some situations, the facility did not have policies or procedures in place to address or prevent the problem and is therefore solely responsible for the failure. In other situations, the facility management did not adequately or appropriately hire, train, or manage an employee properly.
Equipment failure – Failure to maintain equipment, service agreements, and maintenance of equipment used on, or for the benefit of patients, can lead to unnecessary harm or injury. Equipment failure may include failure to properly maintain equipment, failure to certify equipment safety, and failure to establish, maintain and follow safety and security standards.
Factors in a negligence case
The factors that assist in determining whether negligence or malpractice occurred include:
Intent
Competency
Operational compliance
Inherent danger
Extraordinary circumstances
Timeliness
Options
Industry guidelines
Professional standards
There are time limitations in place, called statutes of limitations, which specify the so-called "window of opportunity" in which a family can legally pursue litigation. These filing periods vary from state to state.
Lifetime Benefits: Does your child qualify?
If your child's impairment is due to birth injury or medical malpractice, the law permits families, through the litigation process, to pursue Lifetime Benefits in the form of monetary awards. Monetary awards – compensation for injury incurred – can then be used to fund expenses, such as the child's:
Medical treatment
Therapies
Adaptive equipment
Medications
Communication devices
Home or automobile modifications
Over the course of the child's life, the cost of a birth injury and its ensuing consequences is significant. Lifetime Benefits are awarded in recognition of the child's impairment or disability and the resulting financial burden on the family – factors that would not exist without the negligent act or omission that led to your child's devastating condition. For those cases that qualify, the benefits can greatly assist the family in obtaining treatments and services their child will require over his/her lifetime.
For a free review of your legal options in the wake of a birth injury, please call Stern Law, PLLC at (800) 462-5772. We serve clients nationwide.