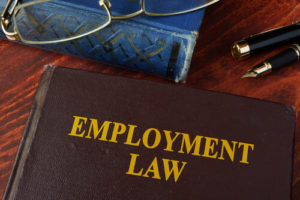 The employer-employee relationship is important to an individual with special needs because it allows him or her to support a family. When this type of relationship goes sour, a labor law attorney can help the employee navigate disputes with their employers to ensure legal obligations are protected, such as making reasonable accommodations, fair employment practices, and honoring an employee or job applicant's rights.
About labor and employment law
Labor and employment law encompasses the legal rights of, and restrictions on, employees, employers, and labor unions. It is a highly regulated industry. There are many rules, industry standards, administrative rulings, and precedents.
Lawyers concentrating in labor and employment are concerned with many aspects of employer/employee relations. For those with special needs, these lawyers can advise on:
Employment opportunities
Disability rights
Civil rights
Workforce accommodation
Americans with Disabilities Act (ADA) provisions
Benefit administration
Vocational training opportunities
Areas of employment and labor law include:
Benefit program administration
Confidentiality
Contract negotiations
Disability accommodation
Discrimination
Employment contracts
Harassment
Human resources
Occupational Safety and Health Administration
Pension administration
Risk management
Unfair labor practices
Union negotiations
Unlawful termination
Wage disputes
Workers' compensation
Workforce accommodation
Workforce injury and safety
Wrongful termination
For more information about labor laws and provisions relevant to workers with special needs, please call Stern Law, PLLC at (800) 462-5772 for a free consultation.