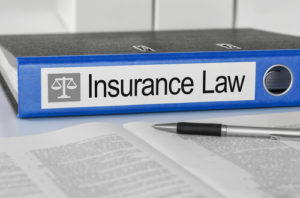 People pay for insurance policies to protect them from catastrophic costs when something goes wrong with a house, a car, or a person's health. Sometimes, insurers don't live up to their responsibility or refuse to extend coverage to an individual with a disability.
Insurance attorneys can help craft policies and force insurers to honor existing policies and procedures intended to offer peace of mind.
About insurance law
Items of value, such as a home, car, boat, and health, are worth protecting from harm, accidents, and crime. These are usually items not easily replaced if they were somehow taken away. Insurance is a way to protect property, assets, and ability to provide for the future. Having insurance provides protection and peace of mind.
Insurance providers calculate the risk involved in insuring valuable items. They will provide insurance benefits to either replace the item, or provide an agreed upon value if the item is lost or stolen. Insurance companies evaluate the risk involved in insuring the item, the life of the item, the value of the item, and the condition of the item to determine insurance premiums.
In some situations, insurance is considered mandatory and is highly regulated by the government. For example, if a house is purchased with a mortgage loan, the mortgage company will require homeowners' insurance. Those who drive a vehicle benefit from automobile insurance in case of injury, property damage, or death. Accident, disability, health, and life insurance is not mandatory, but may be highly recommended. Term insurance is sometimes purchased for a specific purpose, like burial or college assistance in case of an untimely death.
Insurance law and special needs
There is always the possibility of being overly insured, but frequently it is the opposite side of the spectrum that impacts families. As the parent of a special needs child, it is important to carefully review your insurance needs and coverage to ensure adequate protection in the face of additional strife or tragedy.
Lawyers concentrating in insurance law can assist with policy provisions, coverage negotiations or disputes, confidentiality matters, claims processing, benefit pay-outs, and disclosure requirements.
Areas of insurance law include:
Accident insurance;
Disability insurance;
Health insurance;
Homeowners insurance;
Life insurance;
Term insurance.
For more information about insurance law and how it might apply to a family member with a disability, please call (800) 462-5772 to speak with an attorney at Stern Law, PLLC who can answer your questions during a free consultation.