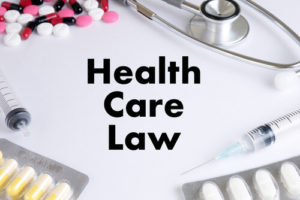 Attorneys working in health care law assist clients in matters concerning health insurance coverage disputes and Medicare and Medicaid coverage. When a family is not able to resolve issues related to coverage, claims, policy termination and other issues, health care attorneys can help mediate and resolve items.
For more information about how a health care attorney can assist your child with special needs related issues, please call (800) 462-5772 for free to speak to a member of Stern Law, PLLC today.
About health care law
Health insurance is regulated at the federal and state levels. Health insurance is an important asset for those with special needs, impairment, and/or disability. Coverage is provided through governmental agencies, the private sector, and employer based plans.
Coverage may offset the cost for:
Medical services;
Rehabilitation;
Emergencies;
Hospitalizations;
Office visits;
Illness;
Dental care;
Vision;
Assistive technology.
Every health insurance plan is different, and ever changing. It is critical to have an understanding of the plan, what it covers, and how it ensures that benefits are received when needed under the plan's provisions.
How can a health care lawyer help me?
Occasionally, legal services are required to decipher, clarify, or secure rights with regard to benefits, claim administration, plan coordination, pre-existing conditions, dispute resolution, discriminatory practices, medical necessity issues, medical trial authorizations, or other complicated insurance issues. Lawyers also can assist when coverage is denied, reduced, or terminated.
The government insurance programs of Medicare and Medicaid provide valuable services for those with special needs, as well as others. Both provide differing benefit programs to eligible individuals. Insurance programs can seem complicated or confusing. Applicants must understand the plans, enroll at the appropriate times, qualify, and follow the guidelines of their programs. A lawyer focusing on health care law can assist with these matters.
Some common legal issues include:
Eligibility;
Denial of eligibility;
Reduction of benefits;
Suspension of benefits;
Termination of benefits;
Claim review;
Regulation interpretation.
Lawyers concentrating in health care often work for health care providers. They assist the hospitals, healthcare facilities, health maintenance organizations, and health care practitioners with their legal issues. This includes accreditation, licensing, program certifications, governmental rules, and regulations, compliance issues, patient complaints, quality standards, and risk management. When seeking a lawyer to assist with health care issues, first ask if they provide services to individuals with health care concerns.
Areas of health care law include:
Health insurance;
Medicare;
Medicaid;
If you need assistance with issues such as claim denial, discriminatory practices, medical necessity concerns and other matters relating to disability, a health care lawyer may be able to help. Please call Stern Law, PLLC at (800) 462-5772 for a free consultation.