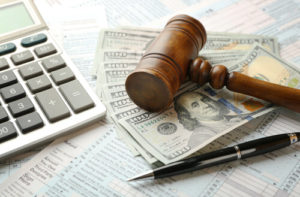 Financial services law is a specialty that focuses on protecting the financial interests of the client. Because of the complexities of support systems designed to help families that include a person with a disability, an attorney who concentrates in financial service law can help lay plans that can secure a child or adult's financial future, preparing for life's contingencies.
To begin preparing for a financial future for your special child, please call Stern Law, PLLC at (800) 462-5772 for free. Our law firm has more than 30 years of experience in birth injury cases, and we have forged relationships with financial services attorneys and other legal specialists throughout the country.
About financial services law
Some refer to financial service law as "wealth management." Many believe the term is misleading. All of us have life dreams and an unknown journey ahead. Obstacles, roadblocks, and opportunities exist. Financial services law is largely about planning for the future and all of the contingencies along the way so the families can lead the best life with the resources at their disposal.
Financial service lawyers claim the services they offer are just as valuable to those with large assets as those with limited assets. In fact, for those on a very strict budget, strategic investing, spending, and saving may prove invaluable.
Financial services for your special child
For those who have a child with a birth injury, there are added financial concerns. A child with the consequences of a birth injury is likely to require medical services, including:
Medical appointments;
Treatment protocols;
Therapy sessions;
Surgeries;
Medications;
Complementary care.
Some of these will be provided through the school systems' Individualized Education Plan (IEP) process. Expenses for home care, adaptive equipment, assistive technologies, and home or automobile modifications may be required, as well. Employer benefits, government benefits, and private insurance may assist. Estate planning is beneficial to secure the best path to care for the child during his or her lifespan and in the event something should happen to those in charge of caretaking.
Financial concerns can seem overwhelming, but a lawyer who focuses in financial services can provide a clear plan for you and your family to make these concerns manageable. A financial service advisor, especially one with experience in special needs planning, can help plan, implement, apply for, secure, and allocate funds from governmental sources, community resources, charities, employers, insurance, and educational opportunities.
The lawyer can document wishes and preferences, guard ability to maintain public benefit eligibility through special needs trusts and financial planning, and secure legal power to make decisions for the child through guardianship and conservatorships. They can even appropriately allocate Lifetime Benefits, if qualified.
Financial services law is concerned with securing an individual's future, with all its roadblocks, emergencies, and opportunities. Your attorney may analyze your family's financial situation and suggest some available financial investments. These may include:
Certificates of deposit;
Stocks;
Bonds;
Securities;
Investments;
Insurance protection;
Real estate ventures.
They may also review wills, trusts, power of attorney, beneficiaries, advance directives, and designated executors. They can advise on loans, finances, asset protection, collateral, liability, and promissory notes.
Not all of life's journey can be ideally planned, so when sudden emergencies or catastrophes occur, financial service lawyers become trusted advisors to help families face and meet continuing needs. Please call (800) 462-5772 to discuss the situation you're facing with a member of Stern Law, PLLC.