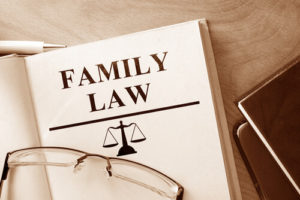 A broad legal specialty that concerns domestic relations (usually between husband and wife, or partners) and juvenile law (primarily between parents and children, children and legal guardians, or children's rights) exists. A family attorney often comes into the life of the client at a difficult time. This skilled advocate's role, however, is to ensure that the client's rights are protected during a time of significant stress.
About family law
Lawyers concentrating in family law often focus on either creating relationships or ending them. They also handle disputes among families. In creating personal relationships, a lawyer may help parties file legally binding agreements, as in:
Adoptions;
Custody;
Guardianships;
Premarital agreements;
Marriages;
Domestic partnerships.
In ending personal relationships, a family lawyer may secure:
Separation;
Divorce;
Alimony;
Physical and/or legal custody;
Visitation rights;
Child support arrangements.
Occasionally, these legal professionals also become involved in family disputes, including obtaining temporary restraining orders or protection orders as a result of domestic violence. Paternity suits are handled through family law.
Family law also encompasses conservatorships. Attorneys with experience helping adult children with special needs can help families plan for the future to accommodate their special child as he or she reaches the age of majority. Please call Stern Law, PLLC at (800) 462-5772 for more information about family law matters.