The Individualized Education Program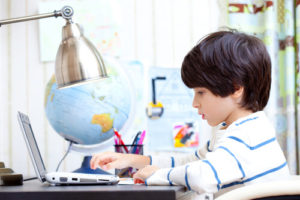 Under the Individuals with Disabilities Education Act (IDEA), each special needs child will receive a written statement on their unique needs for special education, goals, and plans for learning. This document is called an Individualized Education Program, or IEP.
For more information about your child's education rights, please call Stern Law, PLLC at (800) 462-5772 today.
What is an IEP?
An IEP is developed by an IEP team. The IEP team consists of a child's parents or guardians, at least one special educator, at least one general educator (if the child is or may be placed there), a representative from the school system, the child (if appropriate), and any other person knowledgeable about the child's needs.
Once a student has qualified for special education and the IEP team has been selected, the team will meet to determine the individualized needs of the child. The team will develop the IEP document, which must be written every year, but can be developed more often as the need arises. An IEP will include a PLAAP, which is a statement on the child's present levels of academic achievement and functional performance.
Your child's present level of academic achievement and functional performance are based on data from objective assessments. This baseline data will serve as a starting point for the development of goals. Parents provide vital observations which will form a part of the IEP. As a parent, you intricately understand your child's strengths and weaknesses, and how your child functions at home, in the community, and when doing homework. The IEP team will look for your input on the content of the PLAAP and IEP as a whole.
Ensuring the IEP meets your child's needs
The IEP should address all areas in which your child's performance is affected by his or her disability. For instance, if the child's disability causes a weakness in mobility skills, social skills, or daily living skills, the IEP goals should address these issues. If the IEP does not include goals addressing relevant academic, developmental, or functional needs, then the IEP will not meet all your child's needs.
To ensure the IEP's success, carefully read through the IEP and ask yourself some relevant questions, such as:
Does the IEP include annual goals that can be measured and that meet all of your child's needs?
Does the IEP address how the school will measure your child's progress?
Does it enable your child to be involved and make progress in the general education curriculum?
Does the IEP accurately define your child's present level of academic achievement and functional performance?
A look at the services an IEP may include
The IEP must include all special needs services, related services, and supplementary aids your child needs and the school will provide. The IEP represents a commitment for the delivery of these services to the disabled child.
Services should be based on peer-reviewed research to the extent practicable. Some services may include:
Special education services—uniquely designed instruction to meet your child's individual needs
Related services—services your child needs to benefit from special education, including speech therapy, occupational therapy, and physical therapy
Supplementary aids and services—services your child receives in general education classes so that your child can be educated with children who are not disabled
The IEP will include the date on which services will begin location, duration, and frequency.
Disabled children have the right to an education like any other child. Unfortunately, school systems can put up obstacles that leave your child out. For more information about educational advocacy and how Stern Law, PLLC can help, please call (800) 462-5772 to speak with a qualified member of our team.