Educational Advocacy: Section 504 of the Rehabilitation Act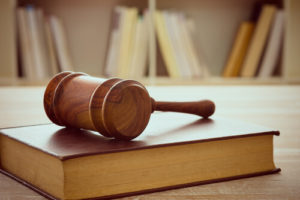 Section 504 of the Rehabilitation Act is a civil rights law that ensures children with disabilities have equal access to an education and that it is comparable to the education received by non-disabled students. Section 504 is separate and distinct from the Individuals with Disabilities Education Act (IDEA), which is an education law rather than a civil rights law.
For children who do not qualify under IDEA, Section 504 might be utilized to obtain the accommodations required for the child.  The children who do qualify under IDEA, Section 504 can offer additional services.
At Stern Law, PLLC, we want to make sure parent advocates are aware of all laws in existence that can be used to assist their child's education. To this end, we have prepared a summary of the basics of Section 504, in hopes that you will explore the applicability of this law to your child.
An overview of Section 504 and the ADAA
Section 504 is part of the Rehabilitation Act of 1973 which makes discrimination based upon disability illegal. This Act preceded the enactment of the Americans with Disabilities Act (ADA) and has been the basis for disabilities protection in the nation's public school system.
The Americans with Disabilities Act was passed in 1990 and provided the first comprehensive civil rights law for persons with disabilities. The applicability of the Act was narrowed through several court rulings, which led to the creation and passage of a new law, the Americans with Disabilities Act Amendments Act of 2008, or ADAA. At this time, Section 504 was expanded and amended as well.
Defining disability under Section 504
Section 504 defines a child with a disability as one who has an impairment, either mental or physical, that substantially limits major life activities. Major life activities is a broad term that can mean anything from caring for one's self, to speaking, breathing, learning, and working. The addition of the term "learning" in the definition of major life activity has resulted in many more children qualifying for services under Section 504.
Some common disabilities that will come under Section 504 include:
Children with the ability to learn normally, but who have a mobility limitation or neurological disorder;
Children with the ability to learn normally academically, but who have a medical condition such as ADHD, asthma, cerebral palsy, allergies, cancer, or spina bifida;
A child with frequent referrals for behavioral problems.
It is important to note that all children who qualify as disabled under the IDEA will also fall under Section 504; however, not all children who meet the standard set out in Section 504 will qualify under IDEA.
The 504 evaluation
A child can be referred for a 504 evaluation by anyone, including a parent, educator, or school employee. The evaluation will include classroom observations, reports by parents and teachers, academic assessments, performance based tests, and medical and/or psychological evaluations.
You can help prepare for the 504 evaluation by gathering all documents concerning your child's disability and any previous testing conducted. Your report concerning your child's needs and abilities will be a vital component of the 504 evaluation.
The 504 plan
If the evaluation team determines your child qualifies for accommodations or modifications, they must create a formal written plan. The plan should include:
Specifics on who will provide the accommodations or modifications and how;
Names of persons responsible for ensuring all components of the plan are implemented, generally referred to as the case manager.
The plan must be distributed to all of the child's teachers, support staff, and specialists, and be placed in the child's cumulative file.
A child qualifying under Section 504 will generally be placed in a regular education environment, unless it is demonstrated the child's needs cannot be met in this manner. Special education services will be considered if general education is not proving successful.
Examples of accommodations or modifications under a 504 plan
Some accommodations or modifications that can be set out in a Section 504 plan, if your child's disability so warrants, are as follows:
Providing extra time for children in wheelchairs to make it to classes and offering a special seating area to accommodate wheelchairs;
Creating a schedule for a diabetic child to visit the school nurse twice a day to check glucose levels and allowing the diabetic child additional snack times;
Allowing an ADHD child preferential seating in the front of the class, giving the child extra time to complete homework assignments, and monitoring the child's progress weekly via progress reports.
Complaints and disagreements concerning Section 504
If you do not agree with the district's determination of your child's eligibility under Section 504, the placement of your child, or the accommodation plan, you can request an impartial hearing. At the hearing, you will have the right to present your grievances. You also have the right to be represented by an attorney and have a review procedure.
Any complaints concerning Section 504 must be filed with the appropriate regional Office for Civil Rights. More information can be found at www.ed.gov/ocr.
For children who are not eligible for IDEA or those who need assistance beyond what IDEA offers, programs like Section 504 and the ADA will offer another avenue toward achieving educational success. At Stern Law, PLLC, we believe that a parent's best chance at successful educational advocacy is developing a firm understanding of the applicable laws. For more information on educational advocacy, call Stern Law, PLLC today at (800) 462-5772.