Tara's Case: Medical Negligence and High-Risk Pregnancy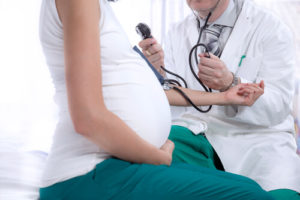 Just because you are suspected of having a high-risk pregnancy doesn't necessarily mean that you will experience any complications or future problems. However, if you have certain risk factors associated with the condition, or a doctor notices the various warning signs of a high-risk pregnancy, he or she should act immediately to prevent complications from arising. Unfortunately, not every doctor is experienced enough or has the requisite level of training to understand and recognize the signs and symptoms of a high-risk pregnancy, which can have devastating consequences for you and your unborn child.
Take Tara's case, for example. Tara, former client of Stern Law, PLLC, had a history of complications in two of her three previous pregnancies. Her treating physician was well aware of this fact, and as such, deemed her pregnancy as high risk, necessitating more frequent maternal and fetal monitoring.
About three weeks before her due date, Tara went into labor and was immediately admitted to the hospital. The head nurse of the maternity ward, who was hired by a managed care company to handle high risk pregnancy births, infrequently checked Tara's fetal monitor and barely even spoke with Tara while she was in labor. Despite the fact that the nurse knew that Tara was at high-risk for complications, she did not take the extra measures necessary to ensure Tara and her child's safety. In fact, the three nurses on duty at the hospital had a combined total of only five years of obstetrical nursing experience and as such, were in no position to be handling high risk pregnancies.
Ultimately, Tara suffered a ruptured uterus due to the nursing staff's failure to alert her doctor, causing her son Michael to be severely paralyzed. Soon after this happened, Tara – who was devastated by what happened to her son – consulted with attorney Ken Stern, who filed a lawsuit on Tara and Michael's behalf and was able to secure an award on her behalf. However, it will never truly compensate Tara for the otherwise preventable injuries that her son sustained during his delivery.
With Tara's case, and many other memorable cases in mind, Stern Law, PLLC is proud to make a difference for families who struggle to a raise a child with otherwise preventable birth injuries. Although no amount of money can compensate clients for their children's extensive and permanent disabilities, it can at least help them to afford ongoing treatment and therapy, and other necessities of daily living.
Stern Law, PLLC has over 30 years of experience in the realm of birth injury litigation. If you didn't receive the care you deserved before, during, or after the birth of your child and you or your baby suffered, please call (800) 462-5772 for a free consultation.