Supplemental Security Income: Adult Eligibility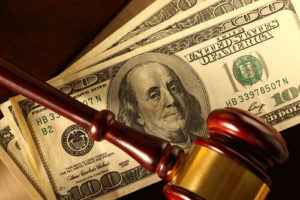 With the assistance of the SSI program, your disabled child may be able to live independently or contribute to his or her care. Receipt of SSI benefits can also ensure your disabled adult child will be financially secure in the event of your death.
The application process for SSI benefits for adult children is multi-step and can seem overwhelming at first. Even disabled adults who received SSI benefits as children will be required to undergo the adult eligibility determination process. Stern Law, PLLC understands how life changing the receipt of SSI benefits can be for disabled adults in need, and we are happy to help however possible. Please call (800) 462-5772 for complimentary assistance.
Application basics
Adult children considering applying for SSI benefits should begin by completing the Benefit Entitlement Screening Tool, found online at SSA Benefit Eligibility Screening Tool. For your adult child with moderate to severe intellectual disabilities, your assistance will likely be required. The Social Security Administration is always available to help as well.
You can now apply for benefits online at Social Security Administration website. However, your adult child will still need to attend an interview with a Social Security representative in order to complete the application. You must contact the Social Security Administration to schedule an appointment to complete the application. The SSA's website lists various ways to contact them online. You will also need to complete a Social Security Adult Disability Report, which can be found online at SSA online application.
Defining disability for adults
For those over the age of 18, a disability is defined as:
A physical or mental impairment, including emotional or learning problem, which results in the inability to do any substantial gainful activity
The impairment has lasted or can be expected to last for at least one year, or result in death
A substantial gainful activity is considered any of the following: work performed for profit; work of a nature generally performed for profit; or work intended for profit, whether or not that profit is realized.
The first thing the Social Security Administration will look to in determining an adult applicant's eligibility is whether he or she is working. Working adults are generally performing substantial gainful activity, making them ineligible. The agency usually considers any earnings over $1,040 per month to be substantial gainful activity. Therefore, some part time work will not exclude your disabled child but significant employment will.
If the individual is not engaged in substantial gainful activity, the agency must then determine whether the applicant's disability is severe. A disability is considered severe if it significantly limits one's physical or mental ability to do basic work. Some basic work activities include:
Physical activities such as standing, walking, sitting, lifting
Hearing, seeing, speaking
Remembering, understanding, carrying out instructions
Responding appropriately to others, including co-workers and employers
Dealing with changes
Using appropriate judgment
Documentation of an adult's disability
Along with an application for SSI benefits, disabled adults should include as much information as possible to allow a determination of whether they meet the definition of disabled. The following is a list of some suggested information to include along with your adult child's application:
Information concerning the disabled adult's physical or mental impairments, including any emotional or learning problems
A description of the individual's work history, if any, including types of work performed along with dates, places, a description of daily duties, and an explanation for why the employment ended
Contact information for all doctors, hospitals, and other medical sources who have treated the disabled adult
A list of treatments your adult child has received for his or her disabilities
Any and all medical tests performed, whether as a minor or adult
School records, which may still be of importance in depicting the extent of your disabled adult child's disability
You can find more detailed information on what to include in your adult child's application at SSA Adult Disability Starter Kit.
All of the information you gather will be sent to the Disability Determination Services in your particular state. There, doctors and trained staff will review the applicant's information and request any additional information necessary to make a determination as to whether your adult child is disabled. The agency may speak with previous employers, doctors, or educators. If they are unable to make a disability determination, they may arrange for a consultative examination, at the agency's expense.
Obtaining immediate assistance for disabled adults with some conditions
It can take between three and five months for the state Disability Determination Services office to decide if an adult applicant qualifies as disabled. However, the Compassionate Allowances initiative will allow individuals with certain serious medical conditions to be approved very quickly.
The Compassionate Allowances initiative started with just 50 conditions, but since its inception over 150 ailments have been added. The list includes many forms of serious cancers and multi-system syndromes. More information on the Compassionate Allowances program and a complete list of eligible medical conditions can be found at SSA Compassionate Allowances Conditions.
For more information about SSI eligibility for adult children and the application process for SSI benefits, please contact Stern Law, PLLC online or call (800) 462-5772 for assistance.