Medical Negligence and Traumatic Birth Delivery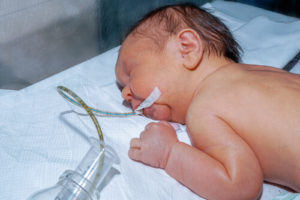 Many times, the complications that gave rise to traumatic birth delivery could have been avoided had certain risk factors been immediately identified and addressed.
Overall, medical negligence should never be tolerated, and that is why Stern Law, PLLC focuses on educating the public about the severity of the issue and working towards sparing others from being wrongfully injured. If your child was injured due to preventable trauma during delivery, you are not alone: Call (800) 462-5772 to learn about your legal options.
How are traumatic birth injuries diagnosed?
Physical exam at birth
X-ray
CT Scan
What causes traumatic births?
Traumatic birth injuries are caused by a multitude of different factors. However, many involve the following cases of medical negligence (whether caused by a midwife, nurse, doctor, hospital or medical staff):
The use of excessive force during delivery, including twisting and pulling
Delayed decision to perform a Cesarean section
Failure to monitor for and/or detect fetal distress
Improper usage of a vacuum extractor or forceps
Failure to administer oxygen to a newborn in distress
Failure to diagnose a pregnancy-related medical condition
Failure to recognize and immediately address placental abnormalities, including placental abruption
Faulty or improperly used fetal monitoring equipment
Dropping a newborn after birth
Failure to diagnose and treat pregnancy, labor and delivery complications that can lead to traumatic birth injuries
Failure to detect and address a compressed umbilical cord
Miscalculation of a baby's size, leading to delivery complications
Use of excessive force (i.e. pulling, tugging and twisting delivery)
Failure to diagnosis and respond to a baby's obstructed airway due to meconium aspiration or other serious causes
Mismanagement of bleeding during the third trimester
Administering too much Pitocin or Cytotec, which are medications used to induce labor
Failure to respond to the signs and symptoms of fetal distress and maternal conditions that may increase the likelihood of traumatic birth injuries
Failure to respond to abnormal behavior in a newborn child (for instance, if a child is not eating, drinking or passing stool/urinating, there could be a potential problem)
Failure to perform a timely vaginal delivery
Failure to enlist the assistance of specialists to assist a women with a high risk pregnancy or other conditions that put her child at a greater risk for traumatic birth injuries
To discuss your legal options during a free consultation, please call Stern Law, PLLC at (800) 462-5772 today.