Need a Cerebral Palsy Lawyer in Michigan?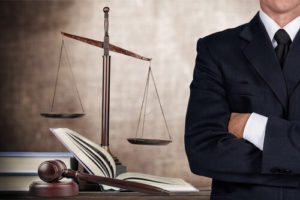 When a child has been diagnosed with cerebral palsy, a parent is left with a lot of questions and often very few answers. Seeking out the best legal counsel and advice in understanding a child's cerebral palsy is essential, not only for peace of mind but also for getting the very best help for your child. As a result, getting an effective, experienced cerebral palsy lawyer in Michigan is crucial.
Ken Stern, the attorney behind www.thecplawyer.com, is a cerebral palsy lawyer in Michigan with over 30 years of experience. With decades of experience handling birth injury cases, Ken has access to Michigan's premier medical experts, as well as a wide net of resources crucial for presenting an effective case.
Why select Stern Law, PLLC?
Why is it important to select a lawyer concentrating in birth injury cases when choosing an attorney? Simple: The complexity of brain injuries not only leads to lengthy litigation, requiring an attorney capable of being effective long-term, but also requires high quality medical experts.
Where other so-called birth injury lawyers are simply medical malpractice lawyers who handle a wide spectrum of cases, Ken Stern knows the deep intricacies of preventable CP and regularly helps families get the results their child deserves.
It is important that you feel comfortable with your attorney's expertise and knowledge in the field. Firm founder Ken Stern is more than willing to speak with you about your child's cerebral palsy diagnosis and explain to you the intricacies of your child's case. What's more, as a lawyer concentrating in birth injury cases, you can feel comfortable knowing that you are in very capable hands in this very complicated field.
If you're in need of a cerebral palsy lawyer in Michigan, please call (800) 462-5772 for a free consultation or contact Stern Law, PLLC online at your convenience.