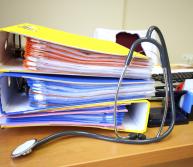 An Apgar score is something most everyone has heard of, but may never fully understand its relevance or value. Used to describe your child's condition upon delivery, an Apgar score is the first true assessment of a child's health. Because it has universal components to it aimed at allowing all doctors to come to a similar assessment, this number can quickly identify how your child was doing from a health standpoint. But why does this matter years later?
An Apgar score looks to assess a child based upon five categories: Complexion, Pulse, Reflex irritability, Respiration and Muscle Tone. Each of these categories are given a score ranging from 0 to 2. As such, a child who would be deemed immediately 'healthy' would receive an Apgar score of somewhere between 7 and 10, with 0s and 1s used to highlight concerns.
These initial concerns are why a child's Apgar score matters even years down the road. While an Apgar score shouldn't be considered a predictive model, meaning a low number does not necessarily mean a lifetime of difficulties are inevitable. Instead, reviewing the Apgar score and comparing it to the medical treatment provided after can help in determining what medical standards were followed and, quite possibly, which ones were not.
Significant health problems can correlate with the categories mentioned above; for instance, a child who suffers trauma during delivery may have bruising and a weak pulse. As such, the Apgar score can serve as a meter stick for red flags or warning signs that improper medical care was possibly provided.
Conditions like Cerebral Palsy can manifest from improper medical treatment during the pregnancy, as well as during the delivery, but can also take place in post-birth care. A child in fetal distress will, many times, receive a low Apgar score due to issues like poor skin tone, respiration, etc. Failure to get a child with a low Apgar score into a NICU or in line for immediate medical care may, in turn, be facing a lifetime of challenges due to poor care.
If your child is facing a lifetime of challenges due to a birth injury, including Cerebral Palsy, it is important to have professionals review your medical records, including your child's Apgar scores. Doing so may reveal eligibility for Lifetime Benefits that are directly applied to helping your child with costs related to therapy, adaptive equipment, housing, education, medical treatments and more.
For more information about reviewing your child's Apgar scores and medical records for error, fill out our online form today or call (800) 462-5772 today.