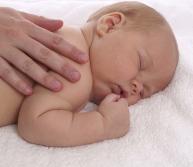 Dealing with the complexities and challenges of a birth injury can be difficult. Beyond simply understanding what is involved in a birth injury, knowing how the various medical concepts interconnect to produce this result is difficult, even for those with experience in medicine. As a birth injury guide of sorts for our families, we would like to break down the elements of these tragic events so that you can better understand how a condition like Cerebral Palsy can occur, and to better understand whether your child's CP was preventable. As always, we are happy to guide you through the process of better understanding Cerebral Palsy, so never hesitate to contact us at your convenience for access to great free resources aimed at breaking down walls of misunderstanding surrounding this condition.
Our Cerebral Palsy Birth Injury Guide
First, a birth injury often occurs during a pregnancy, delivery or in the care provided by medical professionals during or after labor. Named a birth injury for a reason, this event involves significant harm to a child that is still developing, cognitively and physically. In the case of Cerebral Palsy, a birth injury involves brain damage that can limit natural development and/or irreversibly damage this important organ.
Second, it is important to understand that this damage is not merely a ding or bump like you would normally think of when it comes to a simple childhood injury. A birth injury involving the brain involves significant damage to the brain's ability to carry out everyday tasks. If you think of the brain as a map and, separately, a thought as the trip from Point A to Point B, a birth injury creates a permanent detour. The brain is, as a result, unable to complete a task the way it would without the injury. While efforts like Early Intervention can help teach the brain create new routes to carry out its goals, the original birth injury does not change (for better or for worse).
A birth injury guide would not be complete without understanding how these tragic events can occur. While a condition like Erb's Palsy involves damage to the shoulder and nervous system, many birth injuries involve the brain. The brain can be critically damaged due to a number of factors, including:
Pressure within the birth canal, including contractions during delivery
Genetic anomalies permanently impacting brain development
Asphyxia (deprivation of oxygen/blood flow to the brain)
Physical trauma (abuse to the mother, accidents, etc.)
Drug interactions (improper prescriptions to a pregnant mother)
Delayed delivery during fetal distress (potentially involving some of the items mentioned above)
Drug use by the mother during pregnancy
Health issues impacting both mother and child
Infection caused by bacteria/non-sterile conditions in a hospital
Improper use of delivery tools resulting in physical trauma
The sheer range of possible explanations for a birth injury obviously includes a wide range of circumstances. Almost anything can happen during a pregnancy or delivery and we do not mean to imply here that each circumstance is avoidable. A true birth injury guide would be hundreds, possibly thousands, of pages long in order to provide clear descriptions and explanations of how each insult to the brain impacts the child. To guide you through a general understanding, it's important to understand that while a placenta can be extremely durable and resilient in the face of health challenges, factors like trauma during delivery can be disastrous and result in problems including a birth injury.
What Are Some Things We Look For In Medical Records To Prove That Cerebral Palsy Was Preventable? from The CP Lawyer | Stern Law, PLLC on Vimeo.
So what do we mean when we say CP can be preventable? As you can see in the section above, there are several instances where the actions (or lack of intervention) on the part of a medical professional can and often will directly result in a birth injury. A parent should never be expected to decipher a stack of medical records and extensive medical information to determine if their child's care was outside of required medical standards of care. Instead, requesting a Medical Legal Review can greatly help by providing a free analysis of your pregnancy and your child's delivery to see whether errors occurred. Conducted by a medical-legal team comprised of nurses, paralegals, lawyers and even doctors, this review can reveal eligibility for Lifetime Benefits. Funds set aside as a trust to pay for decades of care associated with a preventable birth injury, Lifetime Benefits are a critical area of assistance for parents looking to provide their child the best life possible in the decades to come.
Have questions about anything covered in this brief birth injury guide? Or perhaps you have suspicions surrounding your child's delivery and whether their condition, including Cerebral Palsy, was preventable? Contact our team by calling (800) 462-5772 or by filling out our online form to find out more about birth injuries and your child's potential eligibility for lifetime financial assistance, care and support today!