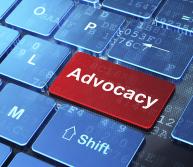 When Ken Stern founded his own birth injury law firm, his core goal was the same as it had been for the years previous: to provide critical legal assistance to the people who need it most. While the legal field is populated with so-called personal injury attorneys, or those who practice in various fields of injury law, birth injury practice is uniquely complex and challenging to the average lawyer. This field requires years of experience, significant time to litigate each case and, most important to families, no upfront fees to explore potential lifetime assistance. However, not every child can qualify for Lifetime Benefits. That is why Ken Stern also focused on making free Cerebral Palsy resources available: to help as many families as possible.
The honest truth is that the Internet is rampant with incomplete information. While some sites are helpful and comprehensive, they are few and far between. While a site like the National Institute of Neurological Disorders and Stroke can be helpful in breaking down the science behind Cerebral Palsy, others may only repeat the same general information. Getting Cerebral Palsy resources for your child should not require hours of Google searching. This need for access is the core inspiration for the help we provide.
In conjunction with the Care Team at CerebralPalsy.org, we are proud to offer parents direct access to free Cerebral Palsy resources that aim to make an impact on the lives of children with CP. Ranging from housing assistance to service animals, these resources focus on help available on the local, state and national level to ensure parents are able to speak with the programs created to help!
So what other types of Cerebral Palsy resources can we connect you with? How about
Vehicle modifications
Adaptive equipment
Assistive technology
Secondhand specialty equipment exchanges ("Mom-to-Mom")
SSI information
Energy bill assistance
eBooks aimed to help parents of children with special needs
And more
Due to the significant value Lifetime Benefits can play in the process of covering decades of costs associated with CP, a free Medical Legal Review is also one of the Cerebral Palsy resources we offer. Examining the circumstances surrounding your child's birth injury, this assessment seeks to provide answers on why your child has Cerebral Palsy to determine if your child qualifies for years of support, care and assistance.
Looking for information on the Cerebral Palsy resources we can provide your family? Contact us today at (800) 462-5772 or fill out our online form. All of our resources are provided free of charge, including the Medical Legal Review, making a call to us one of the most important calls you can make on your child's behalf!