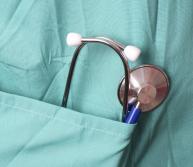 Receiving a Cerebral Palsy diagnosis is a disturbing moment for most parents. Without any warning, with no signs of problems during the pregnancy, suddenly a child is diagnosed with a life-long condition: Cerebral Palsy. Among a wide range of questions surrounding such a diagnosis, it's also important for parents to understand the important issues surrounding Cerebral Palsy caused by HIE.
First, what is HIE? HIE (Hypoxic Ischemic Encephalopathy) involves birth asphyxia, specifically the deprivation of oxygen and blood to a child's brain while in the womb. This cut off of oxygen and blood flow prevents the child's brain from functioning properly and can lead to critical damage. While the developing brain can be resilient, this sort of circumstance worsens with each passing moment, ultimately hurting the child more as it goes unchecked.
So what does this mean for your child? At some time, within the womb, your child experienced this problematic scenario and was subsequently delivered with brain damage. This initial brain injury is the basis for the Cerebral Palsy diagnosis, while the HIE is deemed the cause of the brain injury itself.
Why does the cause of my child's Cerebral Palsy matter? The reason that every parent of a child with CP due to HIE should look further into the matter is due to the very nature of the injury. Within a delivery room, there are a wide variety of monitors, including fetal monitor strips, which are used to check for signs of fetal distress. When a child is experiencing a lack of oxygen and blood flow, they will show signs of fetal distress and may require immediate delivery. Failing to diagnose signs of fetal distress can turn a short term deprivation of oxygen and blood into the HIE that results in a Cerebral Palsy diagnosis.
But then what? If a review of your child's birth records reveals that a medical professional ignored red flags surrounding what was going on in the womb and/or failed to deliver your child in a timely fashion while in fetal distress, your child may be eligible for Lifetime Benefits. Funds set aside as a trust to pay for your child's decades of therapy, education, housing, adaptive equipment, medical treatments and more, Lifetime Benefits take the sting out of bills by providing your child access to the support he or she deserves.
So how do I find out if my child qualifies for Lifetime Benefits for Cerebral Palsy caused by HIE? Contact our offices today. By calling us at (800) 462-5772 or filling out our online form, you can begin the process to determine if your child is eligible. Unfortunately time is not on your side, though, as statutes of limitation can quickly pass before you know it, preventing your child from being eligible.
Questions? Call us today!