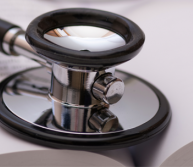 For parents with questions about their child's Cerebral Palsy, answers often come few and far between. Whether you faced a delayed diagnosis, lack of clarity surrounding the future or even just want to know what happened during the delivery, various unnecessary roadblocks exist that need to be confronted to enable your child to achieve their fullest potential. A Medical Legal Review can begin to provide answers to many of these questions and more, while also revealing your child's eligibility for Lifetime Benefits that help pay for decades of care and support for your child.
A Medical Legal Review is a thorough analysis of the mother's pregnancy, labor and delivery, as well as after birth, through medical records, oral history and more. A team of legal and medical professionals will initially review your answers to a series of questions about the delivery and examine the core facts in a way you should never be expected to. These reviews examine in part the medical standards expected at each step and with any challenge encountered, to determine if the actions taken were proper. When choices made deviate from standard medical practices, the review can suggest the need for possible legal action, but whether to ever pursue this remedy of course always remains the parent's choice.
What Is A Medical Legal Review? from The CP Lawyer | Stern Law, PLLC on Vimeo.
But why is a Medical Legal Review important? First, it provides answers. After a Medical Legal Review, you may find out that you had the best care possible and that your child's Cerebral Palsy was likely unavoidable. This can help significantly in removing questions surrounding the entire experience and has helped many parents feel empowered by finally having answers. However, if your doctor deviated from acceptable medical standards or was otherwise negligent, your child's Cerebral Palsy may have been preventable. When CP was preventable, specifically through negligence or malpractice, your child may be eligible for Lifetime Benefits.
Lifetime Benefits are an important resource for children with Cerebral Palsy because of the extreme importance that early intervention and continued care can be for enabling a child to reach his or her full potential. These treatments and efforts can be very expensive, which is how Lifetime Benefits can help. Set aside as a trust for the child's use and life-long support, Lifetime Benefits open new doors for children who truly deserve it while living with preventable Cerebral Palsy.
Here's a sample of some questions that could arise during a Medical Legal Review:
How was the pregnancy? Were there any complications?
Was your pregnancy considered high risk at all?
Were you on any specific medications during the pregnancy?
How far along were you when you went into labor?
How long did you labor?
When you went into labor, was an electronic fetal monitor used? Did anyone ever express concern of worry about whatever was seen or heard on that monitor?
Did you ever hear someone mention meconium?
Did your delivery involve forceps or a vacuum?
Did you have a C-section? If so, how long after you went into labor?
What was your child's condition at birth? What color was your child when he or she came out? Did he/she cry?
Was there any bruising or signs of harm when your child was born?
Do you know your child's APGAR scores?
What happened to your child after you gave birth?
What sort of medical treatment did your child receive?
How long after you gave birth did you go home? Was your child placed in an N.I.C.U.? How long until your child went home?
If you have questions around your child's Cerebral Palsy diagnosis, the events surrounding your child's birth, or would just like to learn more about the Medical Legal Review process, give us a call. Available 6 days a week (with a 24-hour answering service for those parents who are super busy!), anyone who would like to learn more about their child's CP can call (800) 462-5772 or fill out our simple to use contact form. Our organization also has access to a wide variety of free resources to help your child, regardless of income.