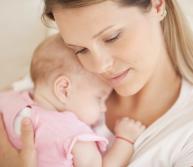 You may have heard us mention it, or even read a piece or two online heralding its importance, but early intervention is a very important component of a child with Cerebral Palsy. Focused on helping every child reach their full potential, early intervention is often the first controlled effort intended to limit the impact of CP on a child, and to make more possible. But what is early intervention and why is it so important?
Early intervention for children with Cerebral Palsy represents treatments, therapies and care provided specifically for the purpose of limiting the impact of CP symptoms. Early intervention targets the challenges associated with a specific Cerebral Palsy diagnosis and puts the family on the offensive against this very difficult condition. While early intervention can come in many forms, its overall effectiveness is often contingent on its timing and focus.
So what types of early intervention would children with Cerebral Palsy benefit from? The most common form of early intervention comes in the way of physical therapy. Whether stretching/massaging muscles, working with gait, relieving spasticity, or enabling movement in a wide form of manners or targeting stiffness in a number of different ways, physical therapy as a form of early intervention is aimed at reducing tension or spasticity, while also retraining the body in how it functions.
Due to the brain injury resulting in Cerebral Palsy, early intervention seeks to retrain your child's neural connections in how an action can be executed. This is why early intervention can be focused on helping your child walk, just as much as it can later involve speech patterns, muscle control, gait, behavioral components and more. At its core, early intervention is focused on not allowing time to go by without fighting against the damage caused by the brain injury and increasing your child's potential for success.
As you can imagine, all of these types of therapy can come at a significant cost. Few parents of children with special needs have the type of insurance that allows for the best programs, with unlimited assistance, equipment, etc., made available to facilitate their child's chance of reaching their full potential. As such, the cost component of early intervention cannot be ignored.
Because of the cost associated with helping your child with Cerebral Palsy receive any needed early intervention treatments, it is crucial that you request a Medical Legal Review to explore the root cause of your child's CP. For those children who would have faced no challenges, but for improper medical action during pregnancy, delivery or after birth, Lifetime Benefits are available that pay for all of the early intervention treatments discussed above. Through a thorough review of the circumstances surrounding your child's medical records and your own recollection of the events around the birth, a Medical Legal Review team can determine if a lifetime of challenges was avoidable and what your child may be entitled to for early intervention, as well as decades of therapy, treatment, counseling, equipment, education, housing and more.
For more information on the Medical Legal Review process, as well as to have a team member connect you with resources aimed at helping regardless of the cause of your child's Cerebral Palsy, contact us today through our online contact form or by calling (800) 462-5772. Even if your child's Cerebral Palsy is determined to have occurred due to 'natural' or unpreventable causes, we can and will provide a number of helpful resources, while also providing you with the peace of mind of knowing you have exhausted your child's legal options.