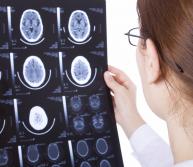 Cerebral palsy is an umbrella term for several neuromuscular issues caused by injury to the brain before, during or after pregnancy. Since the term encompasses an array of circumstances, the way that each person is affected by the condition varies. Some people experience difficulties when writing or tying their shoes. Others have limited or no control or their movements and require 24-hour assistance.
While the location, intensity and combination of symptoms of cerebral palsy differ from person to person, some common issues include:
Hip and spinal abnormalities
Pain
Difficulty eating and drinking
Poor saliva control
Intellectual disability
Learning difficulties
Vision or hearing impairment
Epilepsy
Mobility issues
Sleep issues
Improper bowel and bladder control
It is important to note that the brain injury associated with cerebral palsy never advances or worsens. However, an individual's ability to successfully deal with their symptoms diminishes over time. Age affects everyone's muscles and abilities, and individuals with cerebral palsy are no exception.
Due to this gradual decrease in certain functionalities, it is important that people with cerebral palsy are financially able to address new challenges as they arise, in addition to their current life-modifications. Lifetime Benefits acquired in the early stages of cerebral palsy can help people successfully overcome increasing obstacles throughout the evolving stages of their lives. It is important to first determine how your child's brain injury occurred. If you learn that your child's injuries could have been prevented, you will need the assistance of an experienced cerebral palsy brain injury lawyer to help build your case.
To find out if your child is eligible for Lifetime Benefits, contact Stern Law, PLLC today to request a free Medical Legal Review. During your review, our collective medical-legal team will work to assess how this happened to your child, whether your medical care provider could have prevented harm, and who is financially responsible for your child's ongoing care. Call us at (800) 462-5772 or complete the form on this page to learn how a cerebral palsy brain injury lawyer can help.