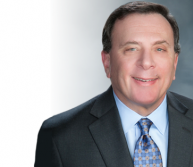 The following is an editorial from our founder: Ken Stern
Birth injuries are one of, if not the most tragic, examples of medical malpractice because they involve a sometimes preventable outcome, causing damage to an innocent baby. Unlike certain birth complications that can be diagnosed in advance, or perhaps a surgery in which a specialist can be called upon due to its complexity, everyday birth injuries can occur simply due to lapses in medical procedure or negligence. All too often, birth injuries result in severe damage to a child's brain that result in an assortment of conditions including, but not limited to Cerebral Palsy, hydrocephalus, microcephaly, or Erb's Palsy. Our mission is to help prevent birth injuries through education, awareness and information.
First, it's important to be clear that action should be exercised before caution when it comes to suspicion surrounding the cause of a birth injury. States with diverse statutes of limitation, sometimes requiring legal action within as little as three years for a birth injury, place an unfair requirement on parents to become educated about the cause of their child's CP and to take legal action within a shortened time frame that sadly, only benefits medical professionals. Far too often, a birth injury is not diagnosed or even realized until certain milestones are missed that may require months and years of experience, understanding, and acceptance.
If you don't know, and there's little reason to expect that any non-medical professional would know, whether your child was severely injured due to medical negligence during labor and delivery, and now suffers from Cerebral Palsy, hydrocephalus, microcephaly, or Erb's Palsy, it is imperative you contact us for a free consultation. Birth injuries can result in extensive medical treatment and therapy, leading to significant costs that may be paid by Lifetime Benefits.
The CPLawyer/Stern Law, PLLC concentrates and focuses heavily on handling birth injury litigation cases. Our firm is not only knowledgeable and experienced in this field, we are also dedicated and compassionate toward families struggling financially, working hard to take care of their children who have suffered a birth injury. We work hand-in-hand with all of our clients, explaining the intricacies and steps involved from day one (after the initial consultation), being open and honest about the diagnosis and the legal process. What's more, our care team is able to provide non-legal resources parents can turn to for government and insurance benefits, the latest medical treatments, and special educational resources, regardless of their child's legal options.
If your child has been diagnosed with Cerebral Palsy, hydrocephalus, microcephaly, or Erb's Palsy, it is imperative that you have a birth injury attorney handle your legal efforts. Far too often, general litigation attorneys work towards a quick settlement, pressuring families to take a quick solution to a lifelong condition. The truth is that birth injury litigation works slow because the damages associated with a lifetime of care, therapy, housing, equipment and more must not leave a family lacking in a matter of a few short years.
Due to our extensive experience in handling birth injury cases, we are able to quickly analyze the facts unique to your case in order to lay the groundwork necessary to show that the medical provider may have deviated from the medical standard of care during the labor and delivery process.
Don't hesitate to call us today at (800) 692-4453 for more information on resources associated with Cerebral Palsy, hydrocephalus, microcephaly, or Erb's Palsy, as well as to find out more about your rights to take legal action against those who may have been able to prevent your child's condition.