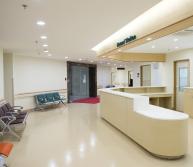 Cerebral Palsy is a complicated condition that can arise from a wide variety of circumstances before, during and after a child's birth. As researchers and medical professionals continue to work to better understand this critical condition, parents every day are left scrambling to better understand what CP is and how it occurred. Though there are a number of causes of Cerebral Palsy, there are also far too many instances caused by improper action on the part of medical professionals. Being able to understand the true cause of your child's CP, within your state's statute of limitations, is crucial in not only holding those responsible accountable, but also getting your child assistance toward a lifetime of required care and assistance.
What Is The Statute Of Limitations? from The CP Lawyer | Stern Law, PLLC on Vimeo.
First, what is a statute of limitations? A statute of limitations, in short, is the amount of years a victim has to file a claim against a person or entity responsible for harm suffered. With Cerebral Palsy caused by a birth related injury, the statute of limitations would start to run on the day of birth and extend to the limit of the state's specific laws in the state where the birth occurred.
What is the statute of limitations in your state? Unfortunately this is a difficult question because the law can vary wildly from state to state. In some states, the statute of limitations for birth injuries can be as few as three years; in other states, the statute can be more than 20 years! While medical knowledge and technology can and should be universal, regardless of state borders, the protection of doctors against righteous legal action is sadly not.
For more information on what the statute of limitations for a birth injury is in your state, click here.
Better understanding what a statute of limitations means can allow a parent the opportunity to pursue all remedies for the difficult situation their child will be in. While symptoms of CP can vary, health costs associated with Cerebral Palsy can be extensive and difficult to combat. Finding out if your child is eligible for Lifetime Benefits not only helps in protecting their rights, it also potentially opens up doors for therapies and remedies that may not otherwise have been affordable.
Regardless of whether you feel you may know the cause of your child's Cerebral Palsy, it is without a doubt important for you to request a free Medical Legal Review of the circumstances surrounding your child's CP and delivery. Too many parents blindly accept as true everything they may have heard. As with any work with a birth injury lawyer, this review should be free and without cost to you and can only help your child moving forward.
If you have questions about Lifetime Benefits, a Medical Legal Review, the statute of limitations for a birth injury in your state, or for a wide assortment of free resources for children with CP, contact us today. Call 800-462-5772 or fill out our online contact form to find out more ASAP – the statute of limitations to take action may be ending soon!