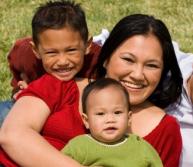 Birth injuries are a leading cause of cerebral palsy and can cause serious injury to a child that will often limit their functional and cognitive abilities for a lifetime. When a medical professional was responsible for causing a child's cerebral palsy, it would seem obvious that they should be held fully accountable for the injuries and damages caused to the child and family. However, the law can be especially cruel to parents who (unknowingly) delay in taking action by barring their claims if filed after the statute of limitation has expired. That's why it's essential to understand the statute of limitations in your state, and to act quickly to avoid forfeiting any legal rights relating to your child's birth injury.
The statute of limitations for medical malpractice resulting in cerebral palsy can be particularly complex because it varies, dramatically, from state to state. Where some states may permit cases of this type to be brought until the child reaches the age of 21, and sometimes beyond, there are many other states with much more restrictive limits, and some actually limit the ability to file until ages 3-5. With the whirlwind that surrounds taking home a baby with significant medical needs, many parents are obviously preoccupied with the health of their child, and the idea of legal action could understandably be the furthest thing on their mind. Taking into account the fact many medical professionals provide diagnoses that deflect responsibility away from them and it's no wonder that, sadly, many families miss their opportunity to pursue Lifetime Benefits for their child.
What Is The Statute Of Limitations? from The CP Lawyer | Stern Law, PLLC on Vimeo.
For a very general idea of your state's malpractice statute of limitations for injuries to a child in each state please take a look at the following site. In it, you will get a general idea of the birth injury statute of limitations for injuries to children in Pennsylvania, New Jersey, Illinois, Michigan and the other states (including Guam, Puerto Rico, the District of Columbia and more). Please note that this is for general informational purposes, only. Do not be guided by or rely on information exclusively from this list; you should always consult with an attorney regarding this important matter.
As you can see while reviewing the table, states like Pennsylvania are relatively clear-cut with a statute of limitations of 20 years. Other states, like Michigan, have much more complex limits that confuse parents and inexperienced attorneys alike. This example alone is one of a variety of reasons behind the need to select a birth injury attorney and not a general lawyer when legally addressing your child's cerebral palsy
This state by state list of the statute of limitations for children in medical malpractice cases also demonstrates why there's so much confusion regarding timing, as well as the need for urgency for those residents of particular states. Add in the fact that parents of a child with cerebral palsy may not be given the complete facts behind their child's birth injury and, for many parents, the deck is definitely stacked against them. To be really blunt, the statute of limitations protects the wrongdoer in this instance. It does nothing to benefit the child that suffered injury. A shortened statute of limitations involving an injured child can only harm the child a second time.
Requesting a Medical Legal Review is the first step a parent in any state can take to getting answers about their child's cerebral palsy. What's more, taking action now can help avoid a potential disaster that can otherwise occur if the statute of limitations should expire before bring a claim. For more information about your legal rights and options available, contact our offices or fill out our contact form to have a team member call you at your convenience.