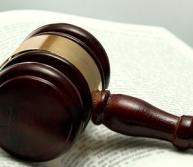 It can be both saddening and frustrating each week to hear from earnest, wonderful parents about their children with Cerebral Palsy and to learn that legal action was required just a few years sooner. This is a constant, yet unfortunate reality for our team because far too often a family only realizes that legal action was an option after the statute of limitations expires. The harsh reality is that the "window of opportunity" to sue for a birth injury not only varies by state, but it can drastically range from 2-3 years all the way to 20+ years, or more, depending upon the state.
So how does a zip code influence your child's rights to sue for a birth injury that caused cerebral palsy? Legislation is passed on a variety of topics by state legislatures each year and "legal reform" in the arena of medical malpractice is one of those areas of legislative action. Laws passed by each individual state can set the guidelines for the number of years parents have to sue, often with little to no true justification.
What Is The Statute Of Limitations? from The CP Lawyer | Stern Law, PLLC on Vimeo.
Unfortunately the only real way to combat this issue is through widespread information/awareness and through speaking with your elected political representatives. With information and increased awareness, parents would be informed and better able to comply with arbitrary time limits which can severely limit access to the legal system. Sadly, even some well-intentioned attorneys may even provide incorrect legal advice on this important topic. The statute of limitations for injuries to children is different in many states than it may be for adults, and this may not be recognized by all attorneys. For instance, an attorney may say that your ability to timely sue for a birth injury suffered by your child with Cerebral Palsy has been lost when, in reality, the only component that has expired is your own personal claim of harm and not the claim for the long-term damage to your child.
The long and the short of this is that if an attorney can misconstrue the statute of limitations for suing on behalf of a birth injury, it's understandable how parents can easily do the same thing. Not every parent is fortunate to live in those states which generously offer more time to bring a legal action. The only solution is to speak with a knowledgeable birth injury lawyer who can provide you the accurate information you need and deserve.
If you would like to generally learn about the statute of limitations for a birth injury, click here. We stress, however, that the circumstances in any case can change this timeline for some, and that's why it's critical to speak with an experienced birth injury attorney. By doing so, you can be walked through the nuances of a Medical Legal Review and have the value of Lifetime Benefits explained.
If you have questions regarding the cause of your child's Cerebral Palsy, if you believe that you or your child may have received sub-standard medical care resulting in Cerebral Palsy, or for general questions on your ability to sue for a birth injury, please feel free to contact our offices today. We're here to help with these and any other question you may have.