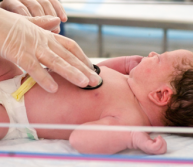 Finding out your child has been diagnosed with Cerebral Palsy is a life-altering moment, not due to a change in how you feel about your child but, rather, an adjustment on what the future may entail. To be shocked is normal… and understandable. The important thing, as is true for most challenges, is to determine a course of action and begin moving forward for the best possible outcome for the days, months and years after the Cerebral Palsy diagnosis.
After a child's Cerebral Palsy diagnosis, it is important for parents to first understand what this means for their family and child. Researching and finding out more about CP as a lifelong condition is important, not only for navigating the weeks, months, years and decades to come, but also to serve as an advocate for all children with Cerebral Palsy, nationwide. Advocacy is an important component to creating impactful change in the world, which is why our team works closely with other organizations to make critical resources available that can make an impact. If you would like more information on Cerebral Palsy, do not hesitate to contact us (800-462-5772 or through our form) as we'd be happy to pass on this information.
From there, the next step after receiving your child's Cerebral Palsy diagnosis is to begin the process necessary to get your child the care and therapy they need and deserve. Early intervention is crucial in maximizing your child's potential and "elevating their ceiling." Care and therapy that starts from an early age can often help to improve a child's physical ability, while expanding awareness or improving cognitive function for children as they grow and develop.
We also have the ability to point parents to resources related to getting their child assistance so any questions you may have can be navigated (or researched) by our team to assist in any way we can.
Perhaps the step with the longest potential positive impact, though, is getting answers surrounding your child's Cerebral Palsy diagnosis from the medical side. Preventable Cerebral Palsy is a real, and very unfortunate, reality and children who face a lifetime of challenges due to the improper or negligent acts of a medical professional can have very real recourse. A Medical Legal Review analyzes the circumstances surrounding a mother's pregnancy, labor and delivery, as well as the child's post-birth care to determine if any departures or deviations took place from well-established medical standards of care. When a deviation from the standard of care can be connected to that child's Cerebral Palsy, eligibility for crucial Lifetime Benefits can become a reality.
Why are Lifetime Benefits important? In short, Lifetime Benefits frequently involve a Trust that's established which contains money specifically used for the child's ongoing therapy, care and other needs. Unlike a general personal injury case where the money can be used as seen fit by the injured party, Lifetime Benefits are set aside to make an impact, wherever possible, in a child's life and these benefits are often made available while under the supervision of a Court to protect the child. The costs associated with Cerebral Palsy can be incredible and Lifetime Benefits relieve the family of the extraordinary costs associated with caring for a child with CP, while also providing parents the answers they deserve.
If you have questions about the cause of your child's CP, the Cerebral Palsy diagnosis itself, and/or would like to find out more about his or her eligibility for Lifetime Benefits, give us a call at (800) 462-5772 or fill out our form online. Our team will walk you through the history and information surrounding your child's birth, as well as connect you with any resources we think that can be of assistance moving forward. All of this help with non-legal resources is provided free of charge and is intended to help your child receive the care, treatment and resources they need and deserve.