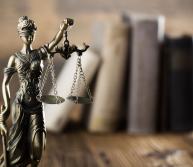 When you have a child with Cerebral Palsy, you need someone on your side. Someone who can help advocate for you. An attorney can help you navigate laws, privileges and opportunities to help your child lead their best life, including several that you might not know about. Life doesn't have to be difficult, take advantage of the services they can help you with. Whether it is financial, educational or protecting individual rights, let them help you gain justice for your child.
Financial Assistance
Families who have children with Cerebral Palsy can face lots of challenges. One of these challenges can be financial. Medical bills, equipment costs, care fees and time taking off work to care and help your child can add up quickly. Thankfully, there are financial resources available for families to help them with these expenses. One of the resources available is the program called Supplemental Security Income.
SSI
Supplemental Security Income (SSI) is a program that makes monthly payments to people who are disabled and have limited income or resources. The amount given is established on their income and that of other family members in the household. The amount that a child can receive varies from state to state. SSI is funded by U.S. tax revenues and provides money for fundamental needs like meals, shelter and clothing. When you get SSI, you may also get Medicaid, which helps pay doctor and hospital bills. It was the first government program to offer cash payments to help children with disabilities. To qualify for the program, your child must fit into the disability criteria made by the Social Security Administration.
The first criteria is that the disability has lasted or expected to last, at least a year or the disability is expected to result in death within a year. The second criteria is that the child must be found with a physical or mental impairment (or both) that causes function limitations.
A person with Cerebral Palsy is eligible to receive SSI if they have:
An IQ of 70 or less
Patterns of abnormal behavior such as emotional instability, destructiveness, etc.
Obstruction of the ability to communicate because of speech, hearing or visual impairment
Disorganized motor function that leads to sustained disturbance of gross and dexterous movements or gait and station.
You can find out on how apply for SSI for your child here. However, Parents need to take note that it is not uncommon for applications to get denied. Want to better your chances in getting improved? Hire an attorney. They can help evaluate your case and assist you in the application process. An attorney can help prove that your child's conditions meet the eligibility the government sets. They can present your application in the best perspective for your maximum benefit.
If your application gets denied, you REALLY need to hire a lawyer. If you are rejected for SSI, you can appeal a denial on your application. A professional can gather and present medical evidence obtained from your doctor and prepare you for the questions you will be asked during the hearing. A lawyer can help move your case rapidly through the system, especially if your financial situation is grim. They can also send the case straight to the judge and request for something called an "on the record decision". This will allow you to bypass a hearing altogether.
Lifetime Benefits
Lifetime Benefits is the financial compensation for the harm that was done to your child due to medical mistakes that caused your child's Cerebral Palsy. The money can not undo the unfair justices done, but it can help pay for the expenses of taking care of the child. When a child becomes disabled or impaired because of unjust circumstances from medical professionals, the court recognizes that your child deserves better. When the events causing the impairment can be proven in court, your child becomes qualified to receive help. There is no set quantity of financial compensation in which a parent will receive. The sum depends on each individual's case. One child may receive $2 million while another may collect $5 million. Some settlements have reached $18 million.
Factors that determine the sum of compensation awarded:
Your child's expected life span
His or her impairments and abilities
Expenses relating to the injury
Long-term loss of the ability to work or to care for him or herself
Other damages
What can the money be used for?
Medical treatments, therapies
Assistive and adaptive equipment
Vehicles and vehicle modifications
Home adaptations, rent or mortgage
Daily living expenses
Personal care assistance
Education expenses
To be awarded Lifetime Benefits, an attorney must prove that the faulty is responsible for your child's injury in the court of law. The first step in helping your family receive the compensation that your entitled to is to do a Medical Legal Review. A Medical Legal Review is an examination of what led to your child's condition. During this, it can be determined if your child's condition was actually caused by a medical mistake. A team of experienced lawyers and medical professionals will go over medical records to do so. The review will help you know how to proceed with your case. After it is determined that your child is eligible, a case can then be filed in court.
ADA/IDEA/Discrimination
Discrimination takes place every day. One of the discrimination that takes place, is towards children with disabilities. It occurs in the workplace, local communities and during school.A lot of people are unaware of the social injustices being done. Whether the discrimination is being done intentionally or unintentionally, it is unfair! When you have a child with special needs or Cerebral Palsy, you have every right to know the rights of your child and provide them with same opportunities and treatment as everyone else!
Education
Individuals with Disabilities Education Act (IDEA) was passed in congress in 1975 to guarantee that children with disabilities have the same opportunities to receive free and appropriate public education as other children without disabilities. To provide specially designed instruction at no cost to parents to meet the needs of a child with a disability. Parents can find out how to obtain the best education possible for them by creating an Individualized Education Plan (IEP). This will pinpoint if the child needs extra services or adaptations for their education and how their educational services will be performed.
Unfortunately, educational institutes and IEPs will sometimes fail and not be implemented effectively. If this happens, it can produce discriminatory practices. To ensure your child's IEP is bullet-proof you should meet with an attorney. They can help you understand your child's legal rights. If the school or IEP is not implementing the best practices, actions need to be taken. You can always request a due process hearing. This is where having a lawyer comes in to play. A lawyer can argue on your behalf of your child's educational rights and they can present how things are not performed at the school to the best of their ability. A child is entitled to the best education possible and it is your duty to help protect that.
Outside of School
The Americans with Disabilities Act (ACA) was put into place to minimize the effect of unfair polices and behaviors can have on a child. The ACA forbids discrimination and warrants equal opportunity to people with disabilities in employment, state and local government services, pubic accommodations, transportation and commercial facilities. It is a shame but the sad truth is that wheelchair accessibility and accommodations for special needs children are still lacking in many public places. Apartments may not contain the ramps or elevators your child may need. What if an indecent like a fire occurred, could your child exit the area quickly and safely? One of the other settings in which discrimination takes place is in the work force. Bosses and co-workers may treat an employee differently because of their disability. Individuals with disabilities may be underestimated and not get the promotion or position that are entitled to because of this.For a child, discrimination can happen daily on the playground after school or during events taking place in your hometown. It happens way too often, when a child is stopped from participating in an activity or event. You see it on the news and it is taking place right in your backyard. The ADA requires that reasonable accommodations must be made to allow all people participate. Has your child been left out due to unfair conduct? A parent should never brush it off or turn a blind eye. It is important that you speak up! It can help correct the situation and prevent it from happening to other individuals in the future.
If you feel that your child is not being given the accessibility and accommodations they deserve, you should contact an attorney. They will assist you in taking the right steps to fight for fair treatment of your child. There is no case too big or too small, that they can benefit you on.
You may feel that it is unnecessary or a fuss, to seek legal help, but that is the wrong mind frame. Getting an extra helping hand can create a transformation in your child's life and can create a ripple effect in helping other people. An attorney can share the right resources, inform you of your child's rights and set a plan of action in place. One call can make all the difference. A parent or legal guardian has every right to seek action in bettering their child's life. Make the call today! If you would like more information on financial assistance available or obtaining possible lifetime benefits call 800-462-5772 to speak with our care team.