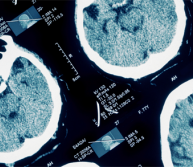 While asphyxia during a delivery may seem like a simple concept – that oxygen flow was interrupted, causing distress to the baby or "fetal distress"– the wide variety of causes leading to this interruption make it one of the most concerning and specific focuses of Cerebral Palsy prevention at present. Though no one case is the same, incidences of asphyxia, and birth injuries as a whole, can in many instances be directly tied to instances of Cerebral Palsy. While these circumstances are always tragic, it's important to review the pregnancy and delivery records for warning signs that may reveal the asphyxia and birth trauma were preventable.
First, it's important to understand how asphyxia is classified. Asphyxia during a birth related injury involves a diminishment or cutting off of oxygen to the fetus that prevents an adequate supply of oxygen from reaching the child's brain. The asphyxia, if it's permitted for any significant length of time, can and often does result in brain damage and Cerebral Palsy. The solution is to rescue the baby through various maneuvers intended to increase oxygen flow to the baby and if these fail, to timely perform a Cesarean Section.
What Are The Complications Of Birth Asphyxia? from The CP Lawyer | Stern Law, PLLC on Vimeo.
Asphyxia may be caused by a number of dangerous elements, including:
Delivery Obstructions – events where a physical force delays or prevents delivery, causing the asphyxia. These events can include:

Delivery trauma related to the baby's head (or body) failing to fit through any point of the birth canal. This is also known as cephalopelvic disproportion
Shoulder dystocia, a serious circumstance during delivery where one or both of the shoulders prevent a smooth delivery
Abnormal presentation, a time in which the baby does cannot pass down the birth canal headfirst during contractions, resulting in asphyxia or trauma

Other Delivery Concerns – events during pregnancy can also impede delivery, resulting in asphyxia. These can include:

Problems with the umbilical cord, including cord complications resulting in the cord being compressed during pregnancy/delivery, cutting off the supply of oxygen to the fetus that normally flows through the umbilical cord
Maternal shock, a situation resulting in excessive blood loss and potential placenta abruption, resulting in distress to the fetus
Massive and/or excessive bleeding (hemorrhaging) during the pregnancy, or during the delivery itself, resulting in distress to the fetus
Each of these circumstances is in of itself tragic due to the trauma suffered by all parties involved. However, there are specific steps involved in the pregnancy and delivery of a child that may have indicated a warning sign or chance to prevent the damage suffered. Cerebral Palsy is a lifelong condition tied to a birth injury that can carry with it a wide and devastating range of damage and problems. Should a warning sign have been missed, it is important that an independent party review medical records to pursue your child's options.
Asphyxia during a birth or delivery is important, due to the need to fully understand what occurred, if it was preventable and/or what impact it has long-term on your child's health. If your child has been diagnosed with Cerebral Palsy and you would like to have the medical records reviewed to determine whether the CP may have been preventable, please fill out our contact form or call 800-462-5772. A free Medical Legal Review may reveal whether your child is entitled to decades of care and financial support, regardless of your current income. If you would like more information on birth asphyxia or Cerebral Palsy, please contact us today.