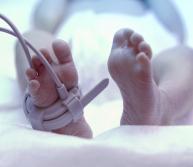 Despite the fact Cerebral Palsy is the most common motor disability in childhood, there is still much more to be done to increase public awareness about the condition. Parents who receive a CP diagnosis for their child are often left scrambling for answers, understandably wanting to better understand options for the future. If you are one of those parents, no matter how long ago that diagnosis day was, we are happy to see how we can help.
While we do help parents of children who have suffered birth injuries due to preventable circumstances, we do also connect parents with resources aimed toward everyday help. Our team has combed the internet to collect contact information to a wide range of groups and organizations that provide specific support for children with Cerebral Palsy.
Types of Cerebral Palsy help available include:
Camps/trips
Vehicle modifications
eBooks on a wide variety of topics
Home modifications, including ramps
Secondhand specialty devices
And more!
You can also speak with a team member about Lifetime Benefit eligibility for your child. These funds are dedicated/set aside specifically for your child's needs, helping reduce or eliminate costs associated with their CP and providing critical assistance where you need it most.
All of this non-legal Cerebral Palsy help is provided completely free of charge, as is all of the assistance our call center provides families every day. Our goal with these efforts is to help educate parents not only on the complexities surrounding CP, but also to reduce the distance between the help available and those who need it.
Have questions about a specific type of Cerebral Palsy help or just need to speak with someone about your child's needs? Call us at (800) 462-5772 today or fill out our online form. Doing so will help us connect with you at the time you prefer, as well as let us begin putting together the resources your child can benefit from.