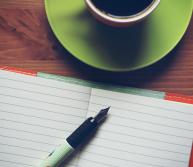 The day parents are first notified their child has been diagnosed with Cerebral Palsy is a memory that lasts a lifetime. Many people aren't aware of what CP even is, much less what it will mean for their child. Yet, even though thousands of families receive this unfortunate news each year, countless others are left looking for answers due to the absence of a definitive diagnosis. When you suspect your child has Cerebral Palsy, action is critical due to the value early intervention has, as well as what you may not be made aware of by doctors regarding your child's health.
If your child is exhibiting some of the symptoms associated with Cerebral Palsy, your first step should be to request an MRI. As CP often involves a brain injury occurring around the time of birth (including the pregnancy, as well as in post-delivery care), an MRI is required to document the damage. If you are having trouble finding a doctor who will request an MRI, request that your doctor rule CP out. You have the right to get answers, and if all signs point to Cerebral Palsy, a doctor needs to take that step.
Whether you are successful at getting the critical MRI needed to diagnose Cerebral Palsy, it's important to also begin exploring what happened during your pregnancy and delivery. Were ultrasounds suggest any difficulties? Did your child's delivery come with significant delays? Was a fetal monitor flashing warning signals while you were giving birth? Analyzing the circumstances surrounding your child's birth can be helpful in building the story of what happened – starting now can help in documenting what you recall so that you can move forward. As part of moving forward, you should begin exploring your therapy options if a Cerebral Palsy diagnosis does emerge. Early intervention is a critical to helping a child with CP overcome challenges now and in the years to come – looking forward to your options can help you hit the ground running once your diagnosis is available.
Frustrated by the absence of a diagnosis and have concerns about a possible birth injury? Your final step when you suspect your child has Cerebral Palsy is to request a Medical Legal Review. Speaking with a team member of our firm about your child's health and the medical services provided can help in beginning an assessment of why your child has the challenges they do. When a birth injury, including one resulting in Cerebral Palsy, is determined to have been preventable, children can be eligible for critical Lifetime Benefits that help pay for decades of expenses, care and required help associated with the condition.
If you're looking for help in obtaining a diagnosis when you suspect your child has Cerebral Palsy, call us today. Our assistance team, available Monday through Friday at (800) 462-5772, can help you understand more about CP and guide you through the next steps to helping your child. Prefer to leave a message? Contact us through our online form!