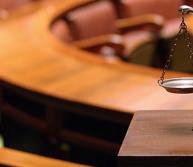 Once your child has been diagnosed with birth injuries caused by a medical professional, it is important to preserve his or her legal rights to ensure the best possible outcome for the future. While you may have seen advertisements, or even been approached by an attorney who claims to be looking out for your best interests, it is important to select a lawyer carefully. All too often, failing to select the best birth injury-related cerebral palsy lawyer for your child's lawsuit can create significant problems in receiving all the financial assistance necessary to care for your child.
Choosing a birth injury lawyer to navigate your legal claims for medical malpractice or other errors must be done with care and a focus on the long-term challenges associated with your child's cerebral palsy. Referrals from a family member or friend are one way to discover a lawyer with whom someone has previously had success. Caution should be used, though, in ensuring the attorney has experience navigating Lifetime Benefits so that a well-intended referral doesn't involve using someone who is more versed in other, unrelated areas of the law.
When Should A Parent Contact A Cerebral Palsy Attorney? from The CP Lawyer | Stern Law, PLLC on Vimeo.
Choose your birth injury-related cerebral palsy lawyer carefully
If not through a referral, finding the right attorney may involve having very personal conversations with someone you do not know. In an initial consultation, it is essential that you not hold back in asking questions and, instead, question the lawyer on their credentials and experience with handling birth injury cases.
As such, you should ask questions that analyze the attorney's:
Feelings about the case and its merit
What resources (medical experts, staff, etc.) he or she has at their disposal
Past cases they have handled
Their fee/billing process
Doing this will ultimately help you find out how comfortable you are with the lawyer and whether he or she is able to handle your child's case appropriately.
Why Is It Important To Hire A Birth Injury Lawyer? from The CP Lawyer | Stern Law, PLLC on Vimeo.
How do I choose the right cerebral palsy lawyer?
Ultimately the choice of a lawyer for your child's birth injury case requires you and your family to be at ease and confident in his or her ability to represent your interests and those of your child for the life challenges to come. While the initial consultation is often free, as is the case with Stern Law, PLLC, there are other services, such as a Medical Legal Review, that can also be offered which will help you explore the events leading up to the birth injuries and to more fully understand your rights. This service also provided without charge at our firm.
If you are looking for answers regarding your child's cerebral palsy, contact us at (800) 462-5772 for information about your legal rights. Our team will be happy to speak with you about any questions you might have.