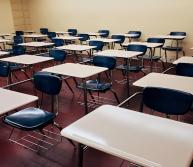 Bullying can have a major impact on a child's life and is a common occurrence on school grounds, before and after class starts. The National Center for Educational Statistics found that one out of every five students have reported being bullied. The numbers for that increase even more so when it comes to children with disabilities. With people with disabilities being bullied two to three more times likely than their non-disabled peers. When bullying occurs it can disrupt a student's life and affect them not only emotionally and physically but can also take a toll on their school work as well.
The school has an obligation to take care of your child. Every school is different when it comes to their policy on bullying. Make sure you know your school's policy so you can be an informed parent. When a situation occurs, the school must act promptly to resolve the instance. This includes talking with all parties involved in the act to see what happened and documenting the occurrence in writing. Following, education officials should set a course of action to make sure the bullying is not repeated. Schools also have the responsibility to check in with students to see how they are doing to make sure the plan of stopping the harassment has worked.
Bullying can be defined as harassment, when it is based on a person's disability. The Office for Civil Rights (OCR) views harassment when it is based on a student's race, origin sex, disability or religion. If your child was bullied based on his or her disability and the school fails to act, this falls under violation of Section 504 and Title II of the American Disability Act. With these civil rights laws, it requires schools to go into immediate action to help solve the situation swiftly and follow the appropriate steps. Even if the targeted student does not reach out to a teacher about the incident because of the civil rights law the school must take proper measures to ensure your child is safe.
If the bullying occurs in a disruptive manner to their school work, this could deny their right to a free appropriate public education (FAPE). When this occurs, a meeting should occur with the legal guardian of the child and the academic team who created the IEP or 504 plan to determine if changes need to be made. This can include adopting counseling services into their schedule or create different exchange times for a student to walk to class to help the student avoid perpetrators. The adaptations for the IEP or 504 plan could even mean having the child sit somewhere different lunch.
Every state is different when it comes to bullying laws and policies. To check on what the rules and policies are in your state head over to stopbullying.gov. Your number one priority is keeping your child safe. If your child comes to you to report bullying is happening at school, contact an education official as soon as possible. When educational staff does not respond, it is your duty to take even further measures to ensure your child is protected. Be positive to keep track of all communication you have with all parties involved about the incident.
Are your child's rights being protected when it comes to their education? Call us today at (800)-462-5772 if you need someone on your side for your child's advocacy.