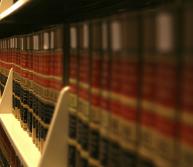 We have spoken at length in the past about the need for effective representation for a birth injury. While general malpractice attorneys may understand elements of medicine, they may not have the narrowed awareness required to understand the complexities surrounding a child's birth. Selecting an attorney that is well-versed in birth injury litigation is important, not only in terms of ensuring you have someone who understands your needs today, but whom is also able to pursue financial assistance to care for your child during the decades to come.
Cerebral Palsy is a difficult topic, not only because it can have a major impact on a child's life but also because it can be caused by a wide spectrum of circumstances. When reviewing your child's Cerebral Palsy diagnosis, reviewing the medical records is a must, not only for your own benefit, but to assist a staff of medical-legal professionals versed in birth injury litigation.
Birth injury litigation is not about suing unnecessarily or finger pointing but, instead, about getting your child the assistance he or she needs and deserves. When medical malpractice plays a part in a child's lifetime of special needs, that child may be eligible for Lifetime Benefits. These funds are set aside as a trust or fund to specifically assist with the child's care; the overall goal of Lifetime Benefits is not to increase wealth but, instead, ensure your child receives the therapy, adaptive equipment, technology, housing, education and more to limit the impact Cerebral Palsy has on them over the course of their lifetime. Funds may also be available to compensate parents for the extraordinary care and assistance they may provide to their child.
Our team of affiliated attorneys, medical professionals, case managers and more are focused on determining the root cause of your child's Cerebral Palsy and if it was preventable. Doing so provides answers surrounding why CP 'happened,' as well as determining your rights moving forward. Pursuing a Medical Legal Review to examine the care you and your child received helps avoid an error from being missed, while also providing the most impact and potential for your child's success story. In that respect, our results speak for themselves.
For more information on preventable Cerebral Palsy, contact us today. Speaking with a team member today can provide valuable information about whether your child is entitled to Lifetime Benefits. Call (800) 462-5772 to speak directly with a member of our team and learn more about Lifetime Benefits, birth injury litigation, resources and assistance options, and more.