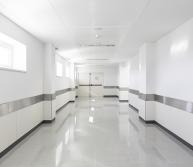 Cerebral Palsy. The words alone can be daunting and complex; while you may have heard of it before your child's diagnosis, you likely did not have a full understanding of this lifelong condition. Looking forward to the future, a lack of awareness surrounding CP can be extremely concerning, even stressful. What is important for you to also understand is that if your child has been diagnosed with Cerebral Palsy, it is possible that they have this condition because of errors that occurred during your labor and delivery.
Want to learn more about preventable Cerebral Palsy? Please take this quiz to find out if your child's Cerebral Palsy might have been caused by medical malpractice or negligence:
To contact our firm for a free Medical Legal review, please contact Stern Law, PLLC at (800) 462-5772. We may be able to help you gain access to Lifetime Benefits for your child's care. We are proud to serve clients nationwide.