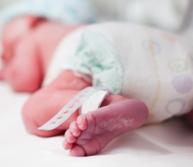 The most authoritative and respected authors writing on the subject of asphyxia as a cause of birth injury and cerebral palsy say that up to a third or more of all cases of cerebral palsy may be attributable to lack of oxygen during labor and delivery, which may be detected on the electronic fetal monitor.
"Brain injury in the intrapartum period [during labor] does occur, affects a large absolute number of infants worldwide…and represents a large source of potentially preventable neurological morbidity. Among the many adverse consequences of the explosion in obstetrical litigation has been a tendency in the medical profession to deny the importance or even existence of intrapartum brain injury. … This tendency is particularly unfortunate."
"If one excludes premature infants, approximately 12 to 23% of cerebral palsy can be related to intrapartum asphyxia." Volpe, Neurology of the Newborn (3rd ed. 1995). Asphyxia refers to oxygen deprivation to the fetus that can result in brain damage during labor. This damage is cumulative and progressive, requiring a c-section in many cases. "Prompt recognition through electronic fetal monitoring permits early recognition of hypoxia" (deprivation of oxygen that can result in brain damage). Source: ACOG, Technical Bulletin #207, p.1.
That text further explains that hypoxic-ischemic encephalopathy (brain damage due to oxygen deprivation) in full-term infants is "primarily" related to intrapartum (during labor) events in 35% of the cases and that an additional 35% intrapartum disturbances are present along with other factors that precede birth. Id. At 314-15.
In Williams on Obstetrics, 1997 edition, the text cites that a study of monitor strips shows that damage was preventable in 25% of neurologically impaired infants.
To receive a free evaluation of the facts in your case, call us at 800-462-5772 or complete the online contact form.