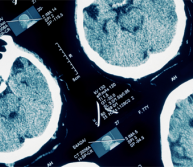 The following is an editorial from our founder, Ken Stern:
As a legal practitioner for over thirty years, I have built my practice on representing families raising children who sustained birth injuries. Every day, children are born normally and without incident in the United States. However, there are some babies who are less fortunate and may sustain severe birth injuries during pregnancy, the labor and delivery process, or even after birth. When this happens, their brave parents have to soldier on and raise children that are challenged at different severity levels while wondering 'what went wrong?' and 'why?
Expectant mothers have high hopes for their children, but when complications arise during their labor and delivery, they are left shattered when their children are sometimes left severely challenged due to medical errors or mistakes that could have easily been prevented. Parents then have to make major adjustments to their lives that they never anticipated so they can attend to the special needs of their children, which often is a highly expensive undertaking.
Accordingly, my aim and focus is to serve as advocate for such parents and fight for them and their little ones to receive the financial support they need so that child can lead as normal a life as possible. That is why I have also built my career on educating parents on behalf of their children, along with the general population, regarding birth injuries caused by the medical negligence or malpractice of medical professionals so they can pinpoint the telltale signs of negligence.
Cerebral Palsy is one type of condition that can emerge from various different birth injuries. Our website has a wealth of information related to birth injuries, as well as Cerebral Palsy as a condition, and our care team is capable of also connecting parents with resources to help children with Cerebral Palsy. However, CP is not the only type of birth injury that can result from negligence or improper medical care.
Click the following bullets to better understand three types of birth injuries you should be aware of, and what signs of each to look for:
If your child lives with any of these conditions, it's important to have a Medical Legal Review conducted to determine the cause, as well as eligibility for Lifetime Benefits dedicated to your child's care.
The CPLawyer and Stern Law, PLLC remain dedicated to empowering families and arming them with the requisite knowledge to fight for the rights of their children who live with conditions resulting from birth injuries. Please dig into all of the pages within our website to better understand CP, as well as the medicine behind preventable Cerebral Palsy. Please also don't hesitate to call us at (800) 692-4453 to discuss your child's condition and options regarding their eligibility to receive Lifetime Benefits. You don't have to suffer in silence and face mounting bills taking care of an innocent child that did not deserve to experience birth injuries at the hands of negligent doctors and medical staff. We are here at your service and we'll be there for your beloved child, every step of the way.