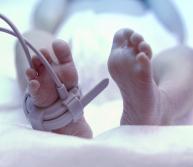 When a child is born with one or more "high-risk" conditions or injuries, that child may spend time in the hospital's neonatal intensive care unit, or "NICU." Many hospitals throughout the country have these intensive care units so that at-risk newborns can receive the additional medical care and attention they need to survive and thrive. Medical professionals who work on a hospital's NICU often have specialized knowledge and training to assist them in providing this specialized care to newborn infants. This does not mean, however, that newborns placed in the NICU are safe from all harm. In fact, because most children placed in the NICU are already considered "at risk," medical errors and lapses of judgment can easily result in serious and/or permanent injuries to the child.
What Sends a Newborn to the NICU?
Newborns can be placed in the hospital's NICU for a variety of reasons. Some premature babies may require a stay in the NICU because they are not able to breathe on their own without mechanical assistance. Some newborns were deprived of oxygen during delivery, a condition often referred to as birth asphyxia. An infant that is deprived of oxygen for any period of time is at a greater risk of developing severe or permanent brain injuries, intellectual disabilities, and/or cerebral palsy. Finally, a newborn with a compromised immune system or whose mother ingested drugs and/or alcohol while pregnant may require treatment in a NICU before being permitted to go home. In short, any condition or birth injury that compromises the newborn's ability to survive and develop normally can result in that newborn being placed in the NICU.
Common Errors in the NICU
Newborn babies placed in a NICU are often connected to sophisticated monitors and machines. Some of these machines help NICU staff monitor the babies' vital signs while other machines may assist in administering medications to a newborn or helping an infant breathe. Many NICU errors occur when NICU staff members commit careless mistakes, such as:
Improperly inserting feeding tubes, IVs, and/or monitoring lines into the newborn;
Failing to regularly inspect IV tubes, machines, ventilators, and other devices for wear and tear, and/or failing to replace those items that become damaged or that develop defects;
Medication errors, which can include administering the incorrect medication, failing to account for medications that can adversely interact with one another, or administering the incorrect dosage of a prescribed medication;
Neglecting to monitor the newborn's vital signs so that the correct treatment can be promptly administered in the event the newborn experiences any sort of distress, lack of oxygen, jaundice, seizures, fever or infection.
If your newborn suffers an injury while in a NICU, it is crucial that the cause or causes of the injury be determined. When a child is injured in the NICU, there may be more than one person who is responsible for causing the accident. Identifying each of the at-fault parties and the role they played in contributing to the injury incident is a critical first step in helping your family obtain sufficient monetary compensation for your losses.
Compensation Available for Families of Newborns Injured in a NICU
Newborns who must be admitted to a NICU are frail and vulnerable. When careless or reckless NICU staff injures these same children, the child as well as his or her family can feel the physical and emotional impacts of the incident. While nothing can undo the pain and (sometimes) lasting effects of NICU injuries, a NICU error lawsuit may be filed so that the newborn's family can obtain financial compensation to address their child's medical needs. Compensation may also be available for:
Time the parents must miss from work to care for their child;
Their child's ongoing medical and/or therapy needs;
Prescription medication costs;
Assistive devices that would be necessary for the child as a result of his or her injuries;
In-home medical services or assistance, if such is required; and/or
Mental pain, anguish, and suffering of the child and, in some cases, the child's parents.
In the event that the newborn is killed because of the negligent actions of NICU staff, additional forms of compensation may be available to the surviving family members. Again, while these monetary damages cannot undo a fatal error or lapse in judgment, they can help address the financial burden that a fatal NICU error can cause.
Assistance with Your NICU Error Lawsuit
Stern Law, PLLC has years of experience helping the families of newborns injured while staying in neonatal intensive care units recover compensation and move forward with their lives. Our compassionate legal team will take the time to understand the precise nature of your child's injuries before explaining your legal rights and how they can be asserted. Contact Stern Law, PLLC at (800) 462-5772 and allow our experienced legal team to help you and your family during this challenging time.