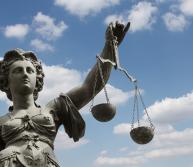 Since cerebral palsy can sometimes significantly impair a person's mobility, sight, hearing or ability to communicate, the condition is included in the Americans with Disabilities Act (ADA). The ADA is comprehensive civil rights law prohibiting discrimination based on someone's disability. The law also requires equal accessibility for people with disabilities in public places.
Thanks to receiving Lifetime Benefits with the help of a cerebral palsy birth injury attorney, many individuals with preventable cerebral palsy have been able to adequately modify their homes and vehicles to accommodate their physical challenges. However, these specialized needs extend beyond the home.
Among other things, the ADA establishes accessibility priorities for public institutions to address, such as:
Priority 1: An accessible approach and entrance
Priority 2: Access to goods and services
Priority 3: Access to public toilet rooms
Priority 4: Access to other items such as water fountains and public telephones
The Individuals with Disabilities Education Act (IDEA) also promotes equality by ensuring that every student with a disability is provided with Free Appropriate Education (FAPE), tailored to their unique needs. In order to qualify a child for services under IDEA, your student must be evaluated to confirm that the disability impairs him or her from succeeding in school without different or additional services.
Requests for IDEA evaluations must be made in writing by a parent, doctor or teacher of the child. Schools pay for the evaluation, but parent consent is required. If your child qualifies, you will meet with an education team to develop your child's Individualized Education Program.
Stern Law, PLLC is committed to helping all special children reach their full potential. We work diligently to provide education, resources and support for parents facing the many challenges associated with raising a child with cerebral palsy. We are also dedicated to helping you understand how your child's condition was caused in the first place, and whether he or she is entitled to Lifetime Benefits. If it is determined that the condition could have been prevented, a cerebral palsy birth injury attorney can help pursue compensation.
To learn more about our approach to educational advocacy or to request free Medical Legal Review to investigate your child's eligibility for Lifetime Benefits, call Stern Law, PLLC today at (800) 462-5772, or complete the form on this page.