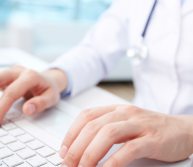 We've reviewed the reality that Cerebral Palsy is a birth injury that can be caused by a variety of factors, including genetics, medical malpractice and more. Many people associate CP, because it is sometimes defined as arising from a birth injury, to involve the immediate moments surrounding the delivery or shortly thereafter, when a child is most vulnerable in the real-world. However, pregnant mom's medications can also play a role in a child's Cerebral Palsy diagnosis and cannot be ignored.
Pregnant women are often meticulous in what they are willing to put into their bodies during pregnancy. Beyond avoiding seafood, smoking, alcohol, etc., pregnant women also avoid certain over-the-counter medications, like pain relievers, anti-depressants, anti-inflammatories and more.
There are also certain general prescriptions and medications that must be avoided due to their ability to impact a pregnancy and can lead to a child with Cerebral Palsy, or worse. The potential for drug interactions and a doctor's failure to recognize active prescriptions further illustrates how important that medications are carefully reviewed during pregnancy. They are also something to assess after a child's Cerebral Palsy diagnosis due to their potential role in causing CP.
One of the major prescription types that can cause a problem in a pregnancy and result in a child with Cerebral Palsy is anti-depressants. Drugs like Paxil, Zoloft, Prozac and others have led to complications resulting in multiple inquiries on their impact on a woman's pregnancy.
Per the FDA,
"Healthcare professionals are advised to carefully weigh the potential risks and benefits of using paroxetine therapy in women during pregnancy and to discuss these findings as well as treatment alternatives with their patients."
In fact, one drug manufacturer, GlaxoSmithKline, settled birth defect cases in excess of one billion dollars as a result of issues with its drug Paxil® (paroxetine).
The point of this post is not to place any sort of responsibility onto the mothers who may have taken these medications without being aware of the risks but, instead, to bring awareness to the role prescriptions can have on a pregnancy. When a child is diagnosed with Cerebral Palsy, the medical records should be reviewed to determine if a prescribing physician failed to account for the pregnancy when offering medications with known risks during pregnancy.
If you are concerned that the medications you were prescribed may have played a part in your child's Cerebral Palsy, contact us today. Our team will review your medical history during a consultation and provide you an analysis of the issues in your case. We provide this initial analysis review free of charge, allowing parents of a child with CP to have peace of mind by getting the answers they deserve.