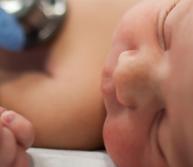 There are a wide number of ways in which a child can be born into a life with Cerebral Palsy. For some, lapses in the medical care provided to the child and/or the mother during the delivery process can lead to a life of limitations and challenges connected to Cerebral Palsy. These instances of medical malpractice are important, not only for parents looking to better understand what happened, but also in finding solutions for their child in the years to come.
Medical malpractice is a legal term used when to describe "the improper or poor performance of a physician, dentist and other medical professionals." This means that not only can a doctor be held responsible under the theory of medical malpractice, but also any other medical professional who assisted with your pregnancy, delivery and post-labor care for your child can be similarly responsible. These professionals can include doulas, midwives, nurses, obstetricians, delivering doctors and more.
What Is Medical Malpractice? from The CP Lawyer | Stern Law, PLLC on Vimeo.
The connection between medical malpractice and cerebral palsy lies in the legal remedies available. Should a court find your child's Cerebral Palsy condition is attributed to sub-standard care provided by the medical professionals, a number of options become available beyond those general resources available to the public (located here). A finding that your child's Cerebral Palsy can be tied to medical malpractice may result in Lifetime Benefits that will not only help with therapy and care today, but on into the future as well. This can include therapy, costs associated with equipment, vehicles, education, personal care, daily expenses and more.
In order to determine the role of medical professionals in your child's Cerebral Palsy, a Medical Legal Review is necessary to better understand symptoms, history and more. This process of exploring records and better understanding the events resulting in a Cerebral Palsy diagnosis ensures that the steps taken by the medical professionals are fully understood and vetted for errors. In total, the goal is to best understand and provide answers to parents left with a number of questions.
If you suspect or are simply unsure whether medical malpractice led to your child's injury and ongoing Cerebral Palsy ailments, be certain to select an attorney carefully. For a better understanding of your rights related to your child's Cerebral Palsy, or for a free Medical Legal Review, contact our offices today.