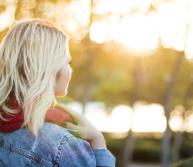 It is well established that a diagnosis of Cerebral Palsy means the affected child may face one or more additional complications: muscle spasticity, difficulty in communicating or eating, and mental impairments are just some of the additional challenges that Cerebral Palsy patients will need to contend with throughout their lives. One additional complication that may impact the lives of female patients – and one that is not discussed nearly as often as other complication – is breast cancer.
Stunning Statistics About Women with Cerebral Palsy and Breast Cancer
It is estimated that approximately 250,000 new cases of breast cancer are diagnosed in the United States each year. Breast cancer can be treated successfully if it is diagnosed in its early stages – according to Cancer.org, patients diagnosed with stage II breast cancer have a 5-year survival rate of over 90 percent (in other words, nine out of every ten women who are diagnosed with stage II breast cancer and treated for the condition survive for at least five years following the diagnosis). Yet, women with Cerebral Palsy are three times more likely to die from breast cancer than women without Cerebral Palsy. What is perhaps more alarming, women with Cerebral Palsy are fifteen times more likely to skip obtaining a mammogram – which is essential to the early detection and treatment of breast cancer.
Difficulties in Obtaining a Mammogram for Women with Cerebral Palsy
It is undeniable that the elevated breast cancer mortality rate among women with Cerebral Palsy is directly related to the decreased likelihood that women with Cerebral Palsy will not go to their doctors for regular mammograms. Women with Cerebral Palsy have reported several reasons why it is tempting for them to avoid the doctor's office for a mammogram, including:
Rude or insensitive treatment by medical staff: Nurses or assistants who are not properly trained on how to interact with women with Cerebral Palsy risk treating the patients in a rude or condescending manner. Nurses may view the patient as a "difficult" patient or as a nuisance; alternatively, even well-meaning nurses may automatically assume that a patient with Cerebral Palsy also suffers from a mental impairment. In either event, patients may be unwilling to return each year for such treatment.
Inadequate facilities: Some doctors' offices are not designed with accessibility in mind. Women who are wheelchair-bound or who have difficulty in walking may find it difficult (if not impossible) to reach their doctor's office if the doctor practices in an office in a multi-floor building that is only accessible by stairs. Women with Cerebral Palsy may also find the facilities in which they are required to change small and difficult in which to maneuver. Some changing rooms are too small for a woman and her wheelchair to fit, much less for a patient and her personal assistant.
Challenging Machines: Not only are many changing rooms difficult in which to maneuver, but women whose Cerebral Palsy causes spasticity or who find it difficult to control muscle movements may find actually getting a mammogram difficult and physically challenging (any rude or insensitive nursing staff notwithstanding).
Getting a Mammogram is Important
Despite these difficulties, women with Cerebral Palsy should endeavor to get regular mammograms as Cerebral Palsy does not insulate a woman from being diagnosed with Cerebral Palsy. When making an appointment for a mammogram, women should speak with the nurse or assistant about what accommodations they will need in order to complete the mammogram with the least amount of difficulty and inconvenience. As more women with Cerebral Palsy insist on obtaining mammograms, doctors and medical technology manufacturers will have greater incentive to make getting a mammogram more convenient for Cerebral Palsy patients.